GRIT Freedom Chair Rider Photo Guide
Tips for taking great photos of you in your Freedom Chair
Most photos are used in ads or on the website. It's easier to use the photos if they are:
• Landscape (horizontal)
• Zoomed out. It's easier to zoom in (crop) after and show part of a photo, but it's impossible to add more to a photo.
• Showing you having a great time! The more fun you're having, the better the photos will be.
Facing the sun puts light on your face and makes the photo come out better. Having the light behind you makes the photo too dark.
Show the chair in the environment
Show a beautiful background with the chair as a subject, in focus, in the foreground. Make sure the rider and chair are the subject of the photo, but show them clearly in the environment.
Shots of the chair moving are great! Make sure they stay in focus and that there is enough background so the photo viewer can understand the environment the rider is in.
Unexpected angles can make for interesting shots!
Photos with friends and family
Candid or posed shots of the rider with other people. Zoom out enough so that there is enough background to show the chair in the environment. Show that you can do activities with others in your Freedom Chair.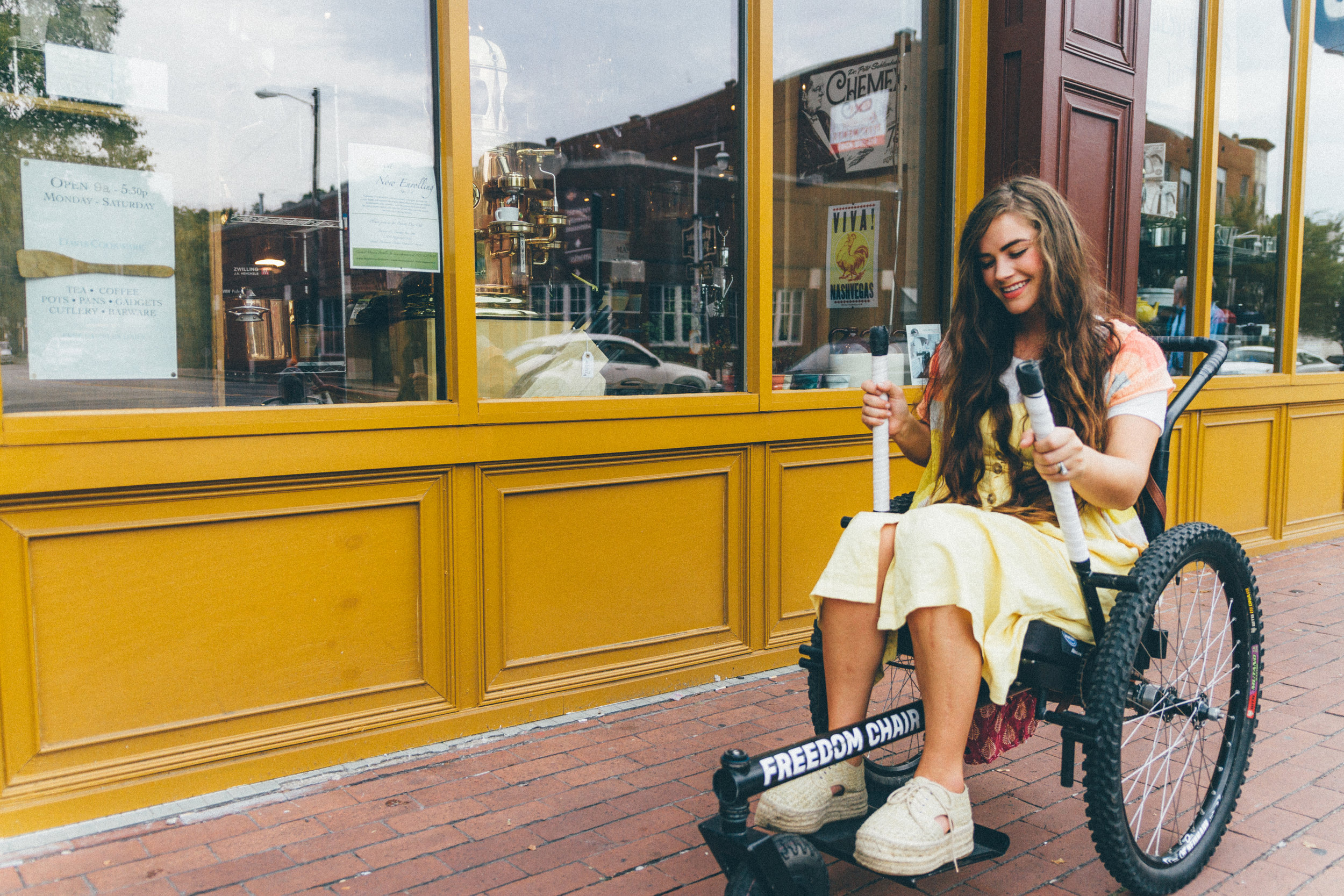 Put the subject 1/3 from the edge, rather than in the middle of the photo.
Show how much fun you can have in your Freedom Chair!
Take photos when the light is golden
Photos look best when they are taken during the golden hour: the hour after sunrise and an hour before sunset.
Try to show the view you get from your Freedom Chair. Give the photo viewer a sense of place and possibility.
Show you enjoying a favorite activity
Even if your photo doesn't show you sitting in your Freedom Chair, it's can be nice to see where you are able to get to and what you are able to do thanks to the Freedom Chair.