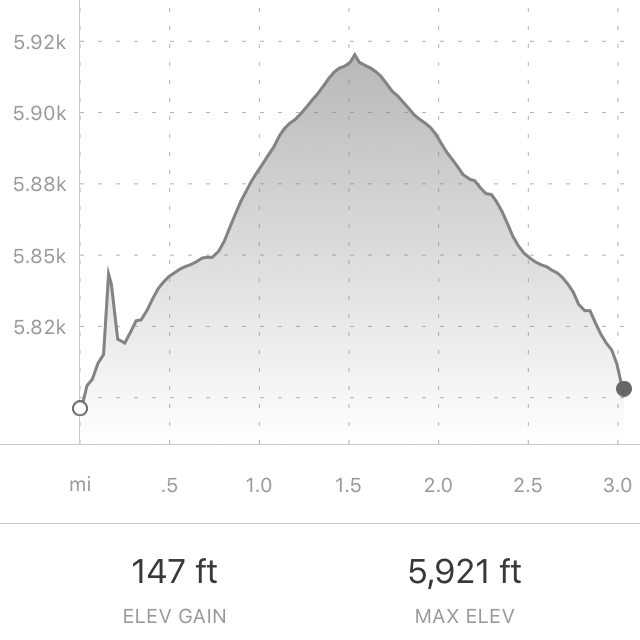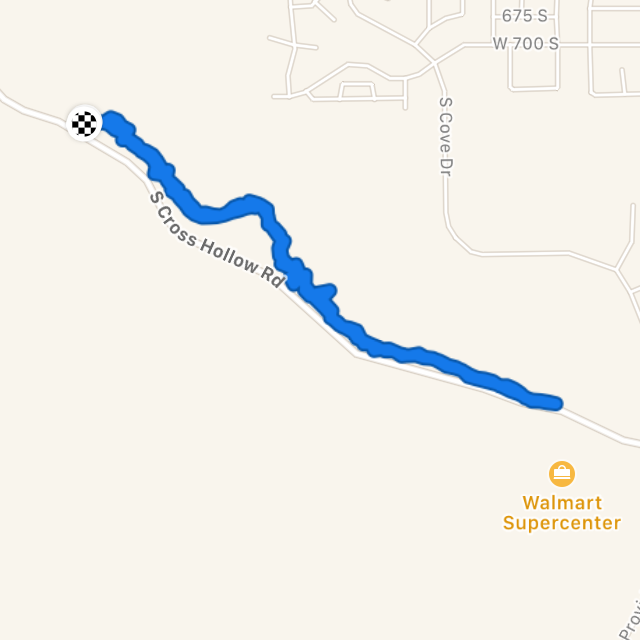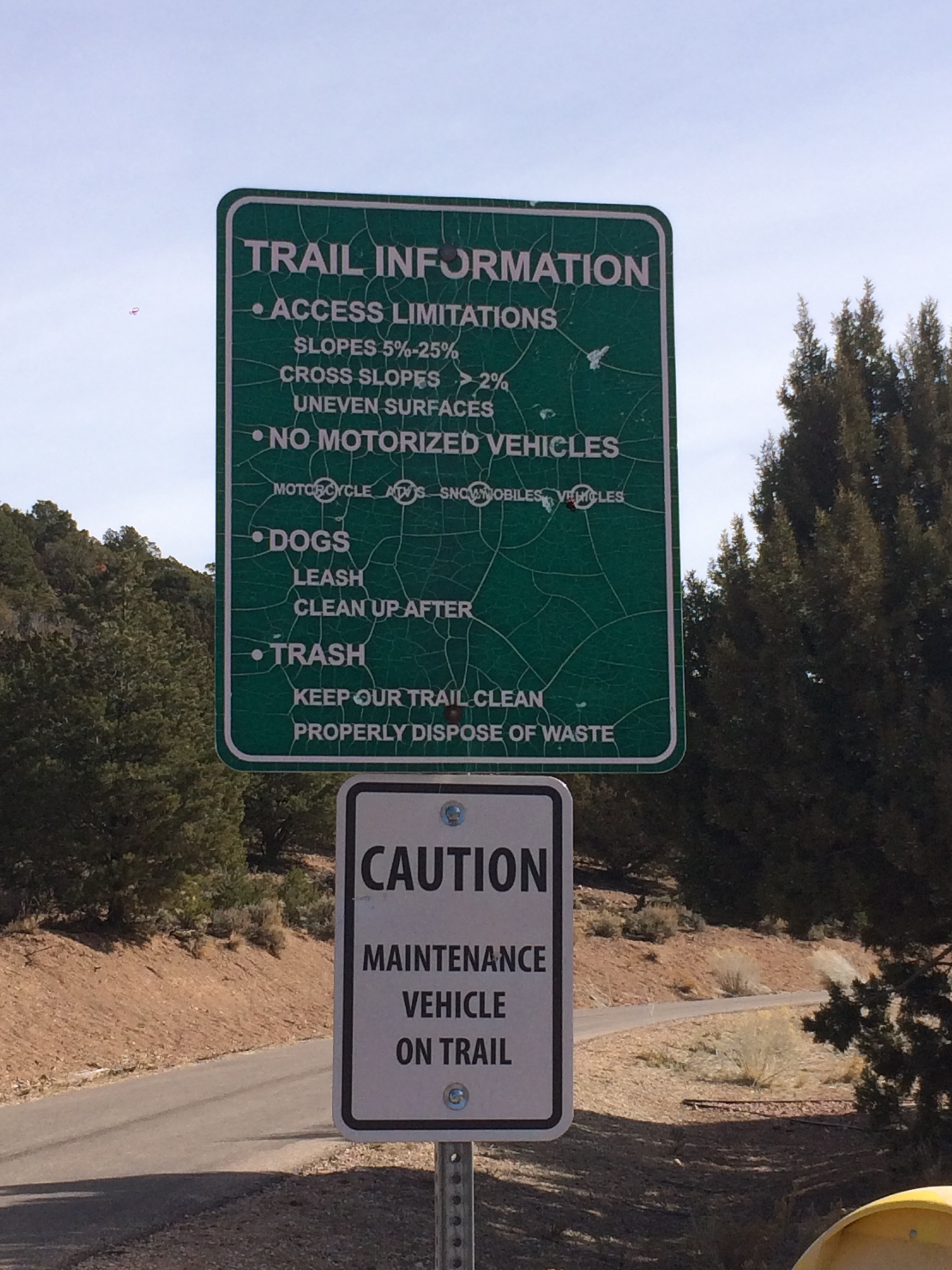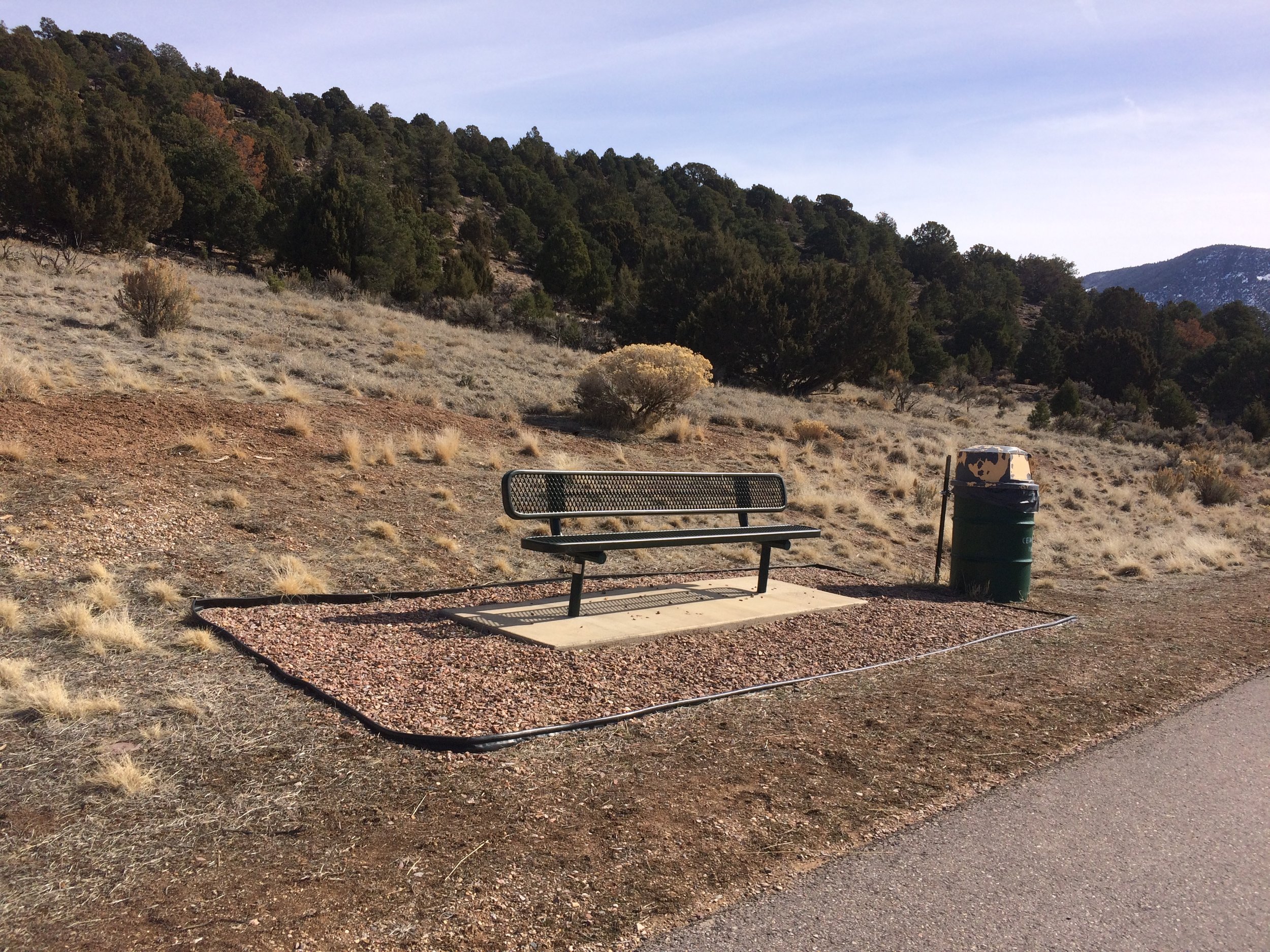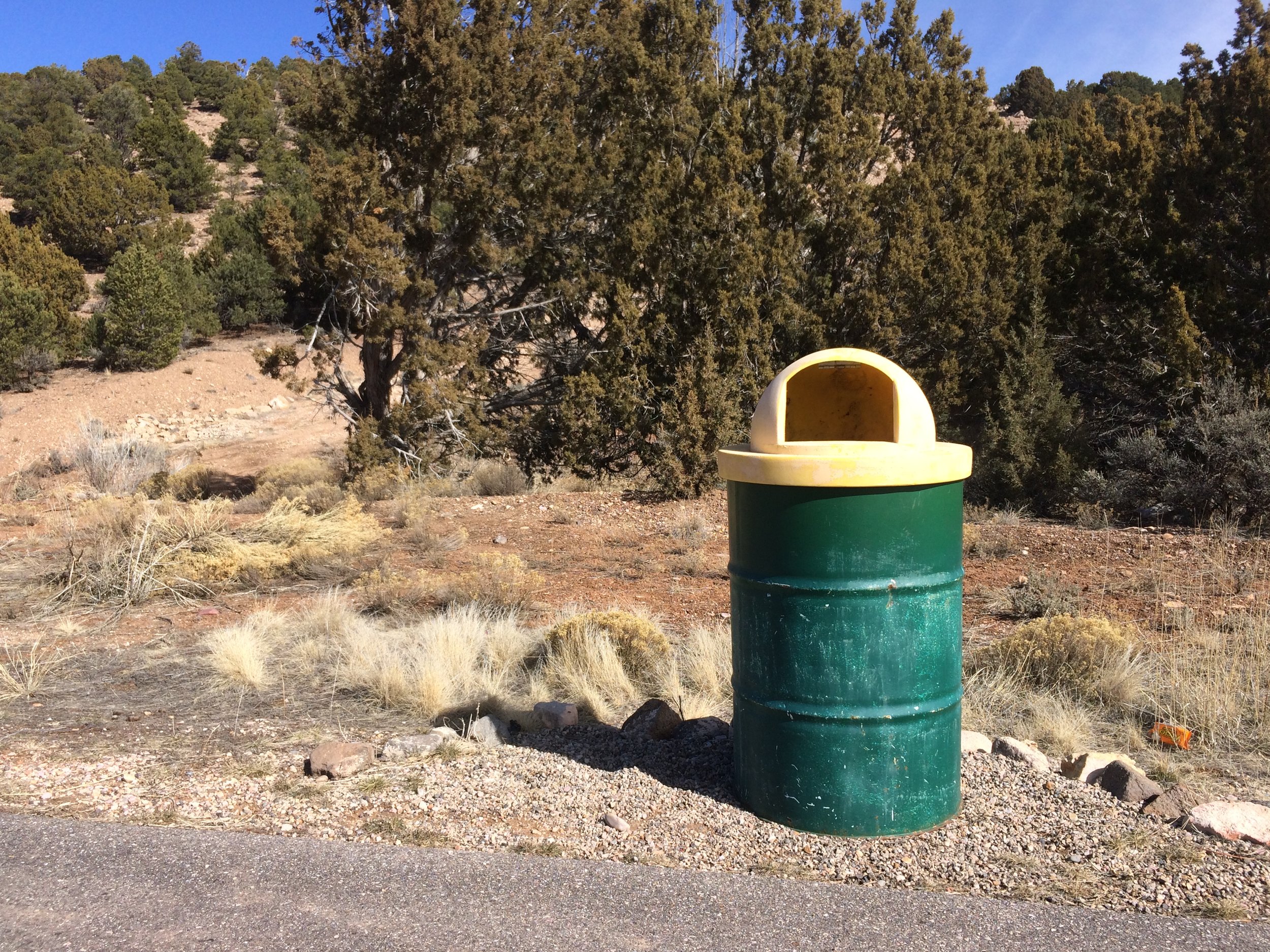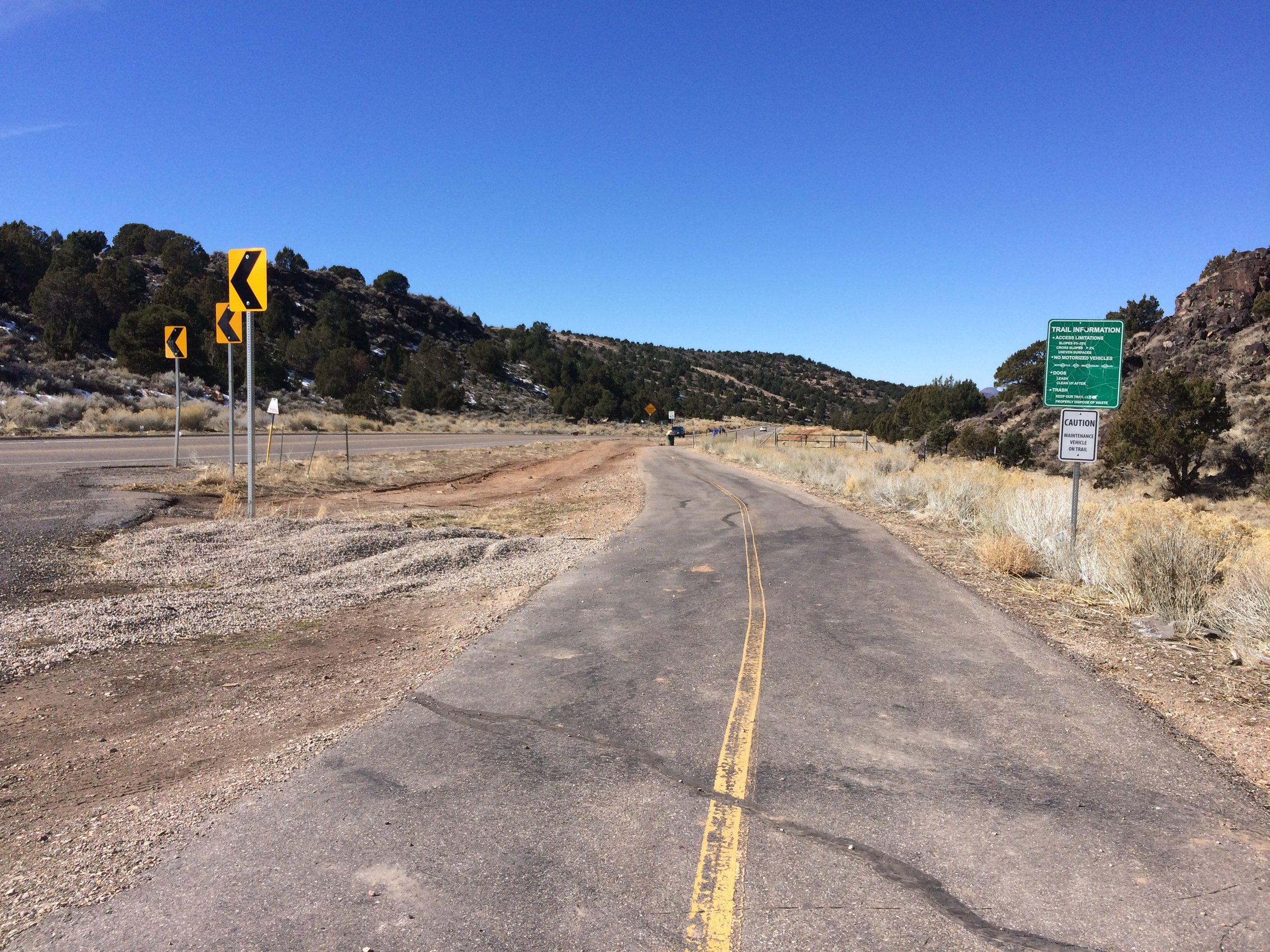 LOCATION: Cedar City, UT
DISTANCE: 3 miles (round trip)
TERRAIN: Paved (asphalt)
MAXIMUM SLOPE: 32.1%
ELEVATION GAIN: 147 ft.
USAGE FEE: No
TRAIL SEASON: Year-round
TRAIL TRAFFIC: Pedestrian; Bicycle; Maintenance Vehicles
BATHROOM AVAILABLE: No
WATER AVAILABLE: No
PET POLICY: Allowed On-Leash
BENCHES: Yes
PARKING: Yes
WHEELCHAIR ACCESSIBLE: Yes
TRAIL NOTES
GETTING THERE
Take Cross Hollow Road in the South Side of Cedar City, UT. Coming from the East on Cross Hollow Road, head West, past Wal-Mart. On your right is the East Trail Head. Continue further on Cross Hollow Road to get to the West Trail Head.
PARKING
Parking is not "official," but is readily available at each trail head. East Trail Head Parking is available across the street from the back side of Wal-Mart - right next to Mike's Running (2092 Cross Hollow Rd). You can park either in the paved parking lot or on the street.
West Trail Head parking is a large undeveloped dirt and gravel lot. The entrance to the parking lot from Cross Hollow road is a little further west than the trail head.
BENCHES
There are 2 benches available for resting along the Cross Hollow Trail. One is available almost directly east of the West Trail Head. The second is set at about the halfway point of the trail. Shade is not provided at either bench.
PET POLICY
Pets are allowed on this trail on leash. Owners are required to clean up after their dogs. Complimentary waste bags are provided at both Trail Heads along with garbage cans. Garbage cans for disposing of waste are also available at several points along the trail.

ADDITIONAL DETAILS
Cross Hollow Trail is a lovely paved trail right near a main shopping area in Cedar City, UT. While the views of the mountains and hills of lava rock are enjoyable to look at, this trail runs along a busy road, so the sound of cars and trucks is ever present while you are out.
It is recommended to start at the West Trail Head. Starting from the West allows the trail user to make the first half of the outing mainly uphill, enjoying the mostly downhill ride for the last half. While the elevation change is gradual, because of the distance of the Cross Hollow Trail, the uphill side can feel somewhat strenuous. It is recommended to go out with a trail buddy until you are comfortable with the physical exertion required for this trail.
Cross Hollow Trail is open year-round. In Winter, the city does basic snow removal, and most of the trail is sun exposed so you won't encounter too many ice patches. In Summer, keep in mind that there are no shaded sections or water on this trail, even where the benches are set. Take precautions such as bringing water and wearing protective clothing appropriate for the season.