Looking to travel to some of the most beautiful, accessible trails in the United States? Wondering which accessible trails are actually worth the trip?

Luckily, we've made it easy. In this guide, you'll find hundreds of adaptive hiking trails across the 50 U.S. states. This list is only growing, too, so pack your lunch, fill up your water bottles, and hit the trails!
Download the guide and start exploring America!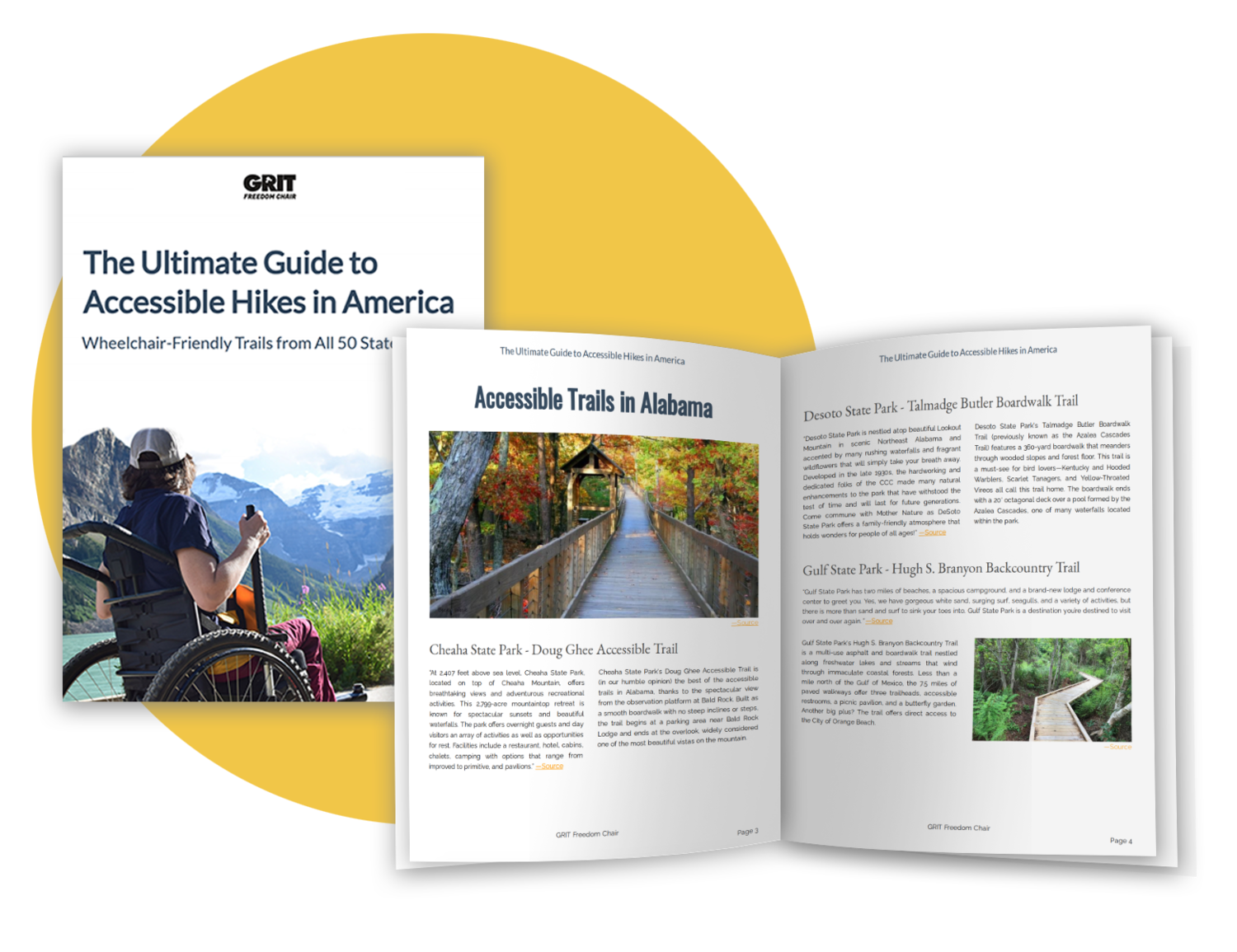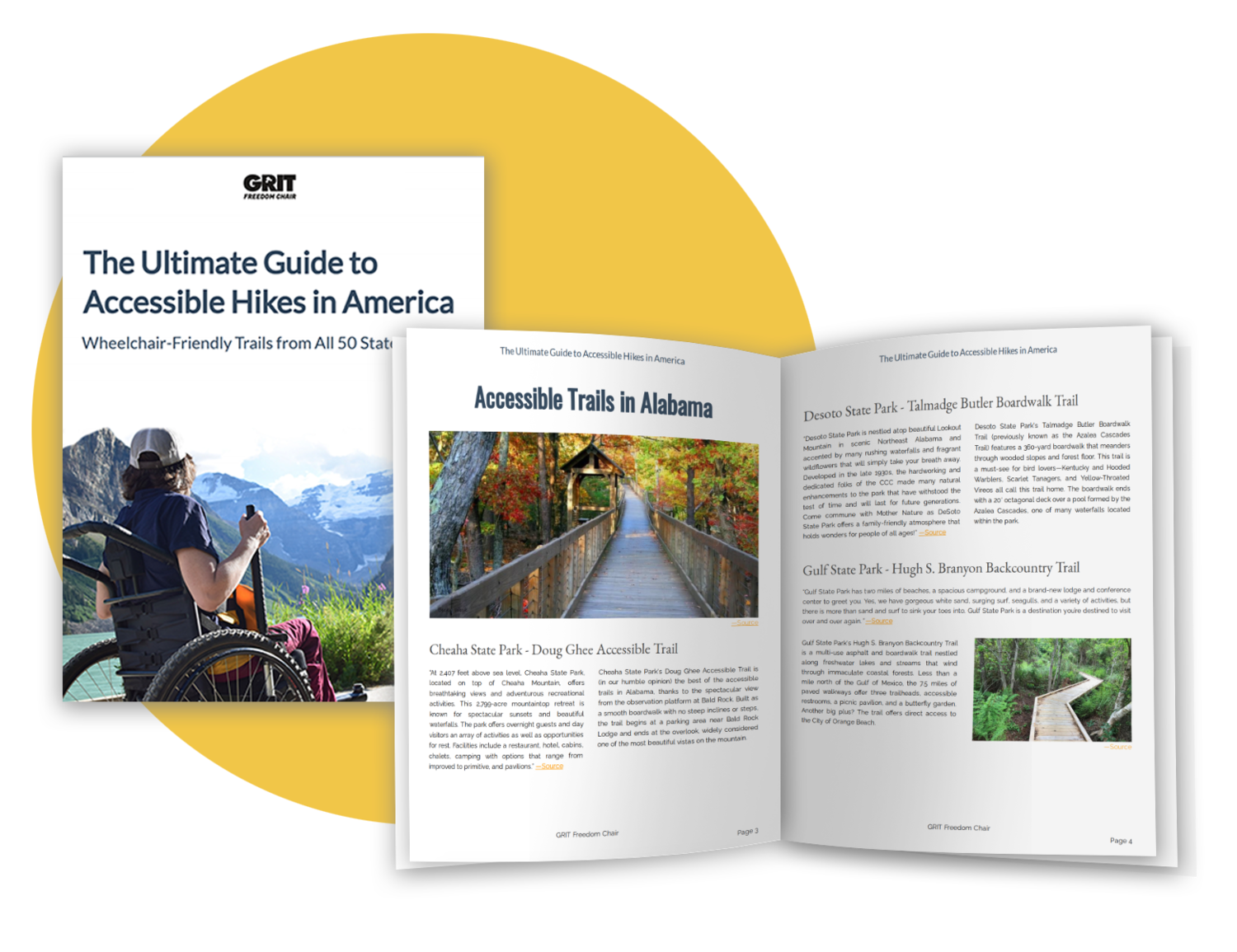 ---
Questions about the GRIT Freedom Chair?
Fill out the short form below and we will contact you as soon as possible!