Meet the GRIT Junior -
The Pediatric Wheelchair built by MIT Engineers

Kids want to be playing outside with friends, going on nature hikes with their parents, or just having fun being active. But for many kids, this just hasn't been possible. Well, now it is.
With the GRIT Junior, your child can finally enjoy the outdoors alongside their friends and family.
The GRIT Junior is a manual offroad pediatric wheelchair designed by MIT engineers. It allows small children to propel themselves over tough terrain using our unique lever system.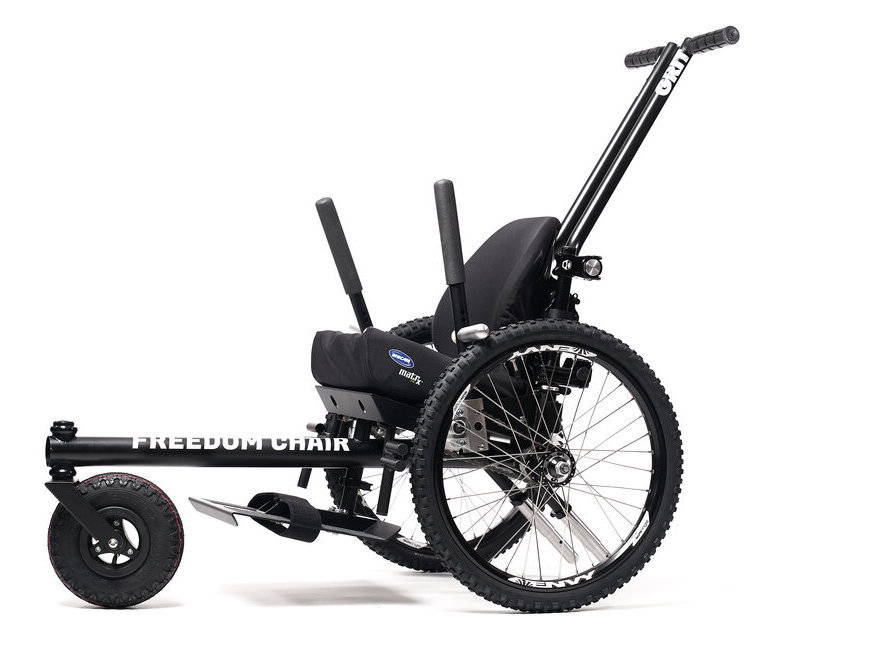 "The GRIT Freedom Chair has allowed our daughter to gain strength. It encourages her to go outside even in the cold and provides a great workout." —Levi A.
Why Parents Love this all-terrain kids wheelchair
All parents want what's best for their kids. With the wor kids wheelchair, this is now possible. Give any child the ability to fully experience the outdoors and get healthy exercise, all while making things easier for parents.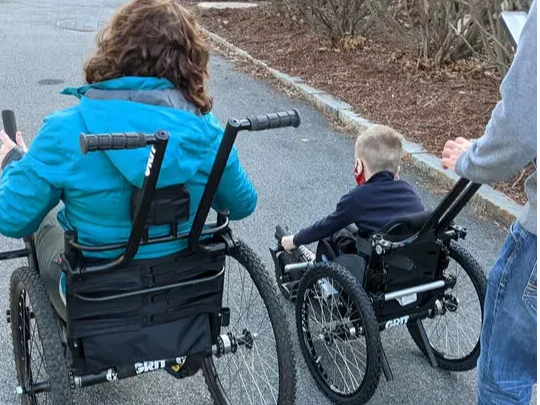 Opens up a new world of family activities

When the outdoors become accessible, a new world opens up. Take your child hiking through the woods, have a picnic on the beach, play lawn games, or let your little one guide the adventure.
"We can go out on the trails as a family again!" - Becky C.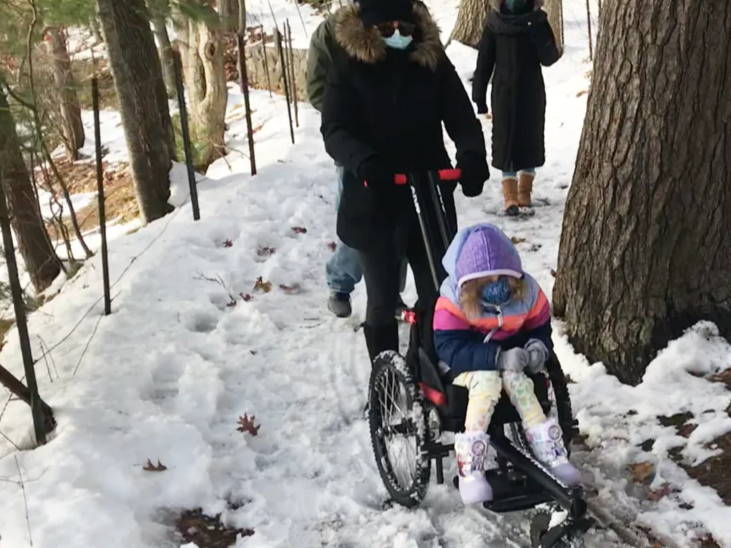 Easy to push — say goodbye to carrying them

The GRIT Junior allows for true independence. Kids can now propel themselves. Want to help? No problem. The chair's trail handles allow for effortless pushing assistance.
"This is so much easier to push than anything else." —Jen S.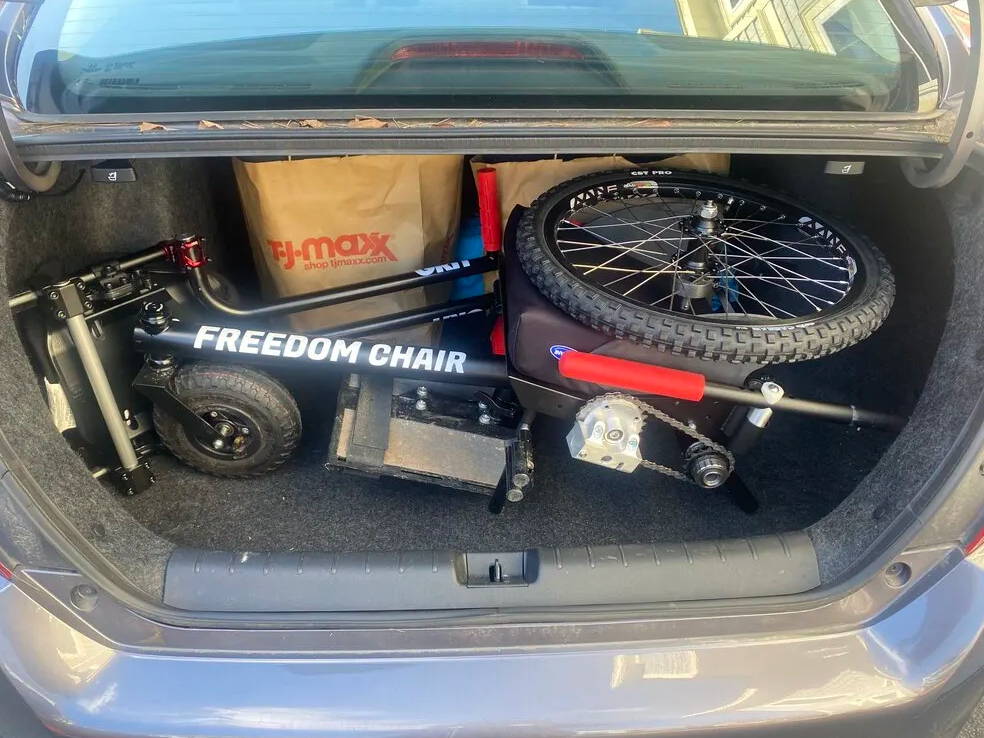 Simple to disassemble, transport, and repair

The GRIT Junior is easy to repair right at home or at a local bike shop. Disassembly is a breeze, and the GRIT Junior easily fits in the trunk or backseat of a small-sized car.
"We packed 2 GRIT chairs in a Prius with only 1 seat down." —Marie H.
---
Why Kids Love the GRIT Junior

To kids, the GRIT Junior isn't a medical device. It's a special mountain bike they can sit in and go on adventures. Just be ready for all their friends and classmates to get jealous and ask to take the GRIT Junior for a spin!


"It's my 7-year-old son using it. He loves it. He was just riding it around and said 'Look, I can go as fast as a shooting star!'" —Eileen P.
Spend quality time with friends

With the GRIT Junior, your child never has to feel left behind. Whether their friends are playing in the woods, the grass, or the snow, your kid will be right there with them.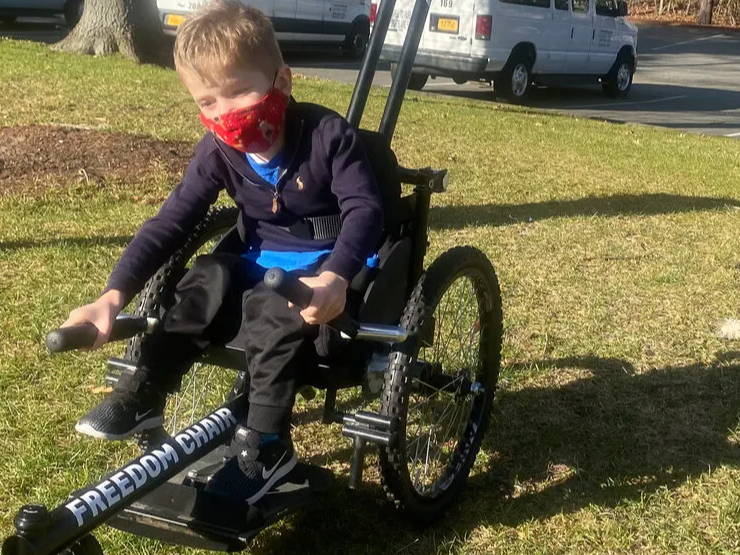 Gain freedom & independence

Once kids get to a certain age, they start craving independence. Some things they'll want to do themselves. The GRIT Junior lets you balance their freedom and safety.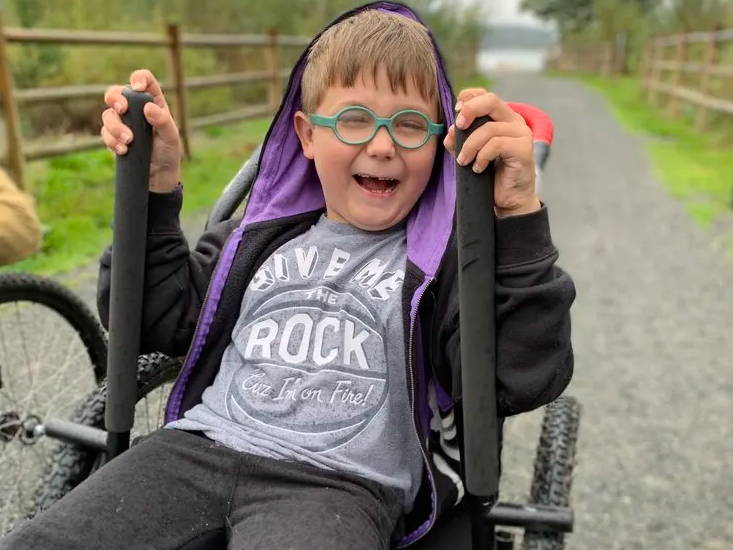 At the end of the day, kids are just looking to have a good time. For them, The GRIT Junior isn't therapy— it's sport.
"This is fun… this is awesome!" –JJ
---
Why Physical Therapists Love the GRIT Junior

Physical Therapists look for adaptive equipment that is safe and effective. That's why therapists like Jennifer Skeesick recommend the GRIT Junior.

"Our kids now have a chance to fall in love with the outdoors in equipment that is built for exploring and it grows as kids grow." —Jennifer Skeesick, PT, DPT, SCS, CAF Regional Director- Idaho
Engineered to grow up with them

The GRIT Junior is built with adjustable parts, allowing it to accommodate a growing kid.
This all-terrain wheelchair comes with a quick-release adjustable seatback (height, depth, angle), quick-release adjustable footrest with strap points, adjustable brake engagement, swappable lever width, and adjustable Trail Handles.
Helps kids develop strength and physical abilities

Using this kid-sized off road wheelchair is a great way for children to get exercise safely and enjoyably. The arm motion puts less strain on their shoulders going through outdoor terrain than an everyday chair.
Easily navigating the outdoors will be a healthy activity they will enjoy again and again.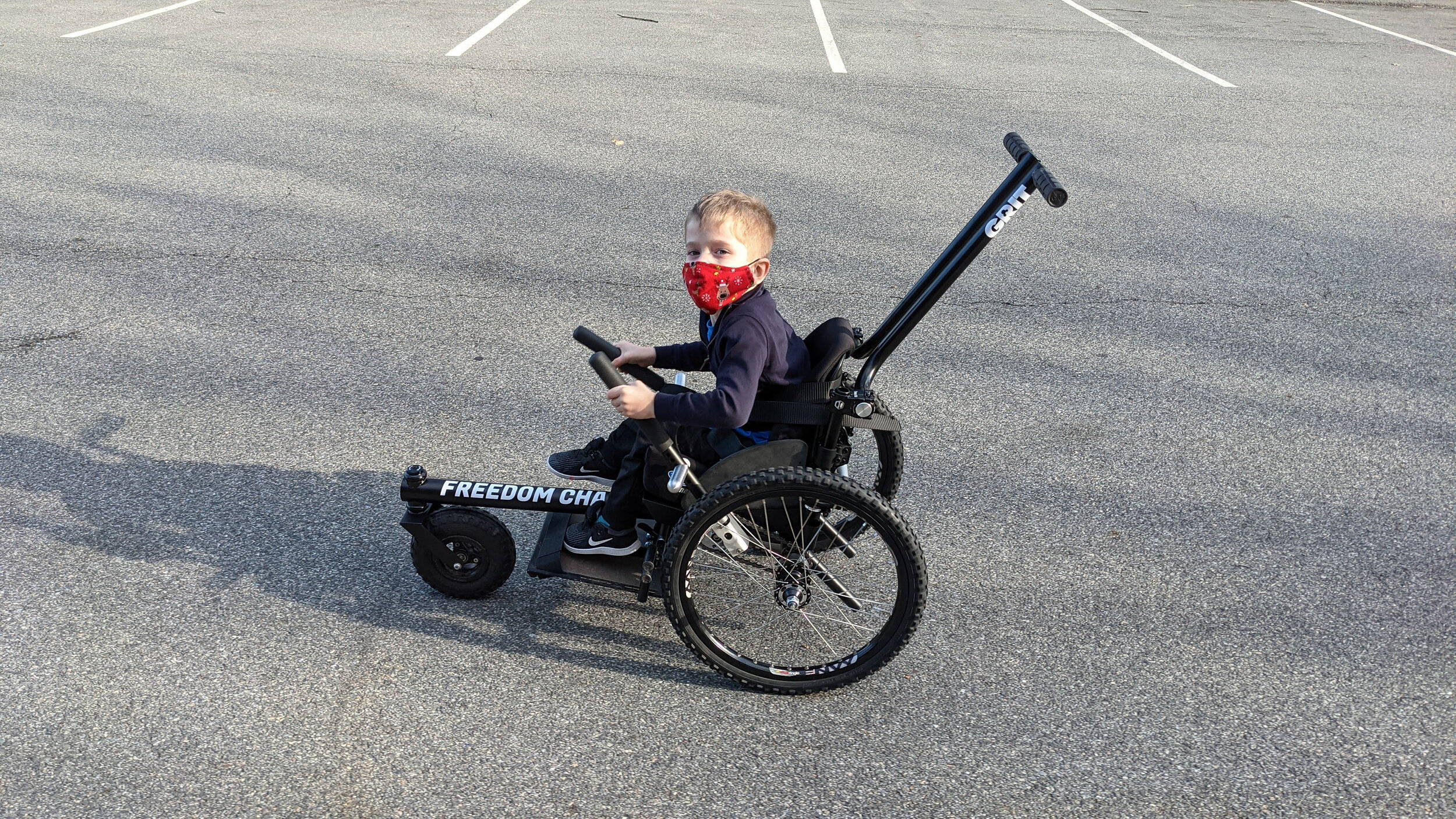 ---
Learn more about the GRIT Freedom Chair
Get all of your questions answered, fast!