We're an engineer-founded, mission driven company that believes everyone deserves access to adventure. Our flagship product, the GRIT Freedom Chair, demonstrates our belief in the power of thoughtful product design done in partnership with the community we serve.
During our time at MIT we became passionate about using our skills for a greater social good. We launched GRIT following years of user-centered design, prototyping, and testing. Soon after rolling out the GRIT Freedom Chair we expanded the product line, adding models and accessories that help our customers (both literally and internally!) push themselves farther. We iterated on more than features and functionality, starting on a mission to provide our customers with not just the best products, but the best customer experience.
As we continue to grow, one thing remains constant: we're always listening. Not just to heavy metal or pop anthems (you can guess who likes what), but to the market and most importantly, to our customers. The GRIT community is thriving with activity and adventure, from happily rolling together with the whole family, or training for and completing a triathlon, to revisiting a childhood beach with new independence. We continue to learn from our customers every day as we work to provide products that amplify their movement.
Tish and Ben, GRIT co-founders
---
Our riders aren't just our customers, they're the most important voices on our design team. We love to learn about how they are using the GRIT Freedom Chair, solve any challenges they are facing with it, and get their feedback on what we are working on.
Every rider, goal, body, fitness hurdle, solution, terrain, and situation can be different, and that's part of what keeps our job exciting. We celebrate rider milestones, whether that's completing their first road race or their first family stroll around the block, and we listen to frustrations that may arise and help find solutions.
We are grateful everyday that our community is so generous in sharing their big and little moments — it's what motivates us to do a better job day in and day out.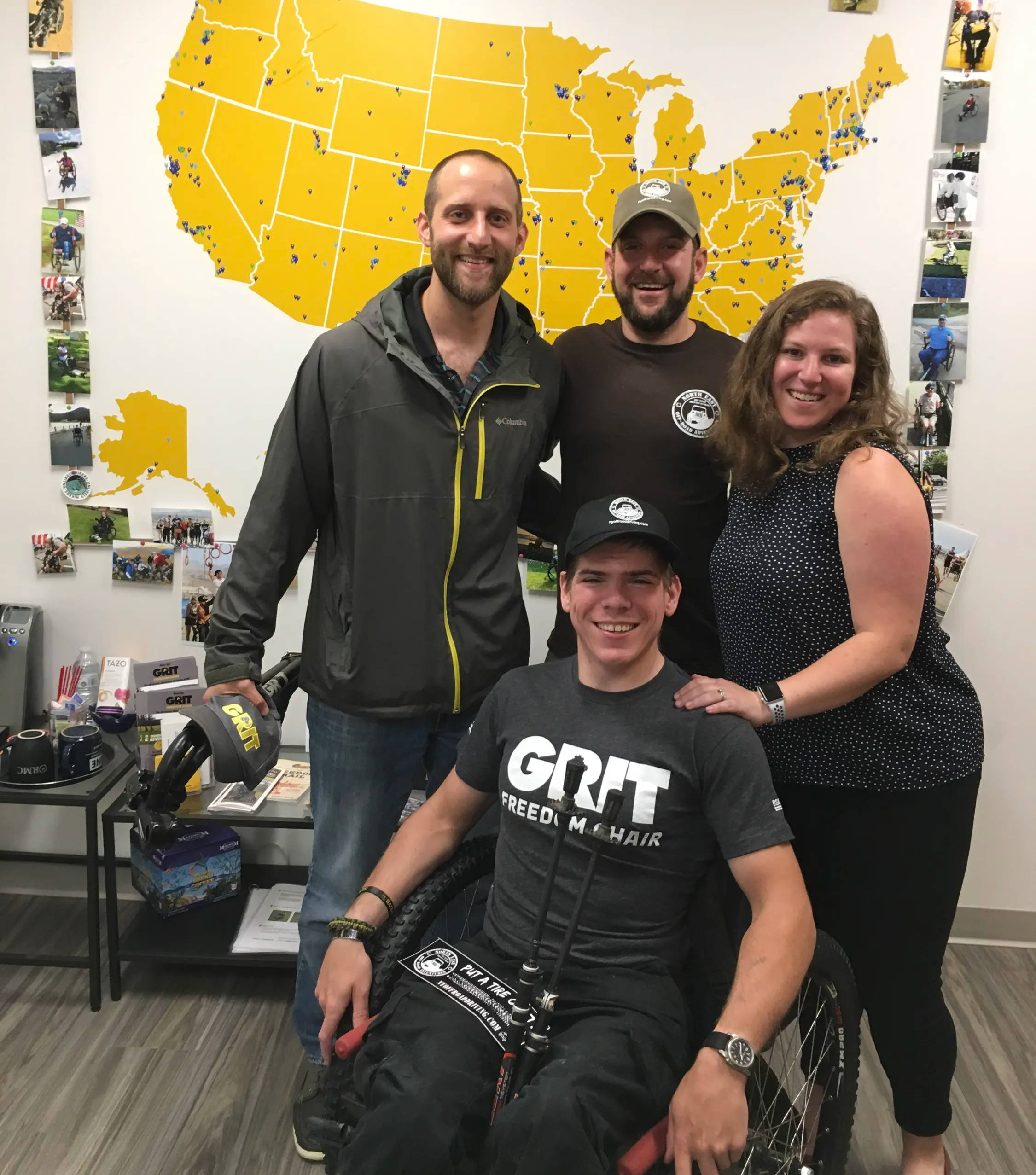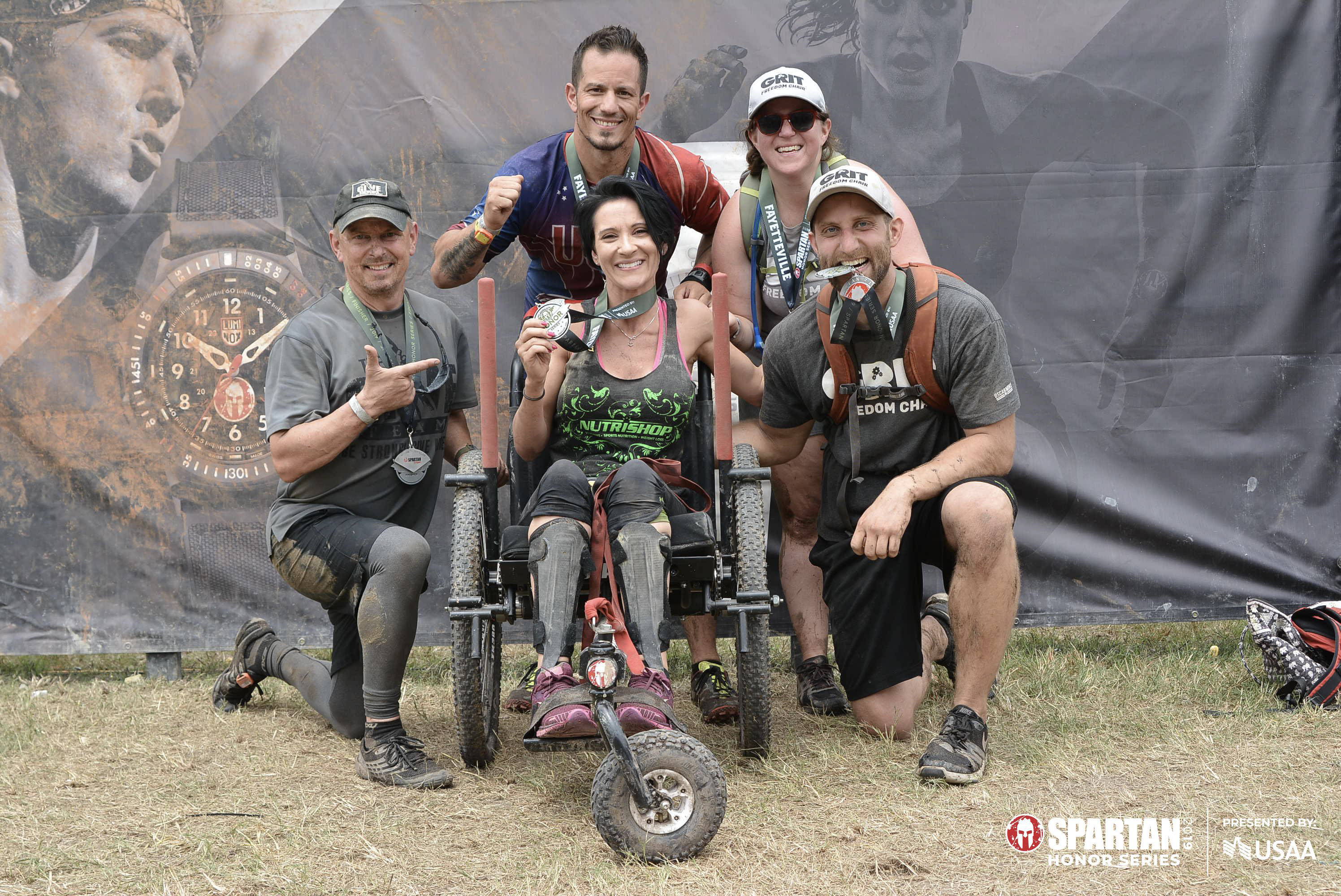 Our Promise to Our Customers

We're not your typical wheelchair company. In fact, we don't consider ourselves a wheelchair company at all. We started as a group of engineers excited to see their designs help people. We've grown our small team, and we've got grit. We'll do everything we can to ensure you have a great experience.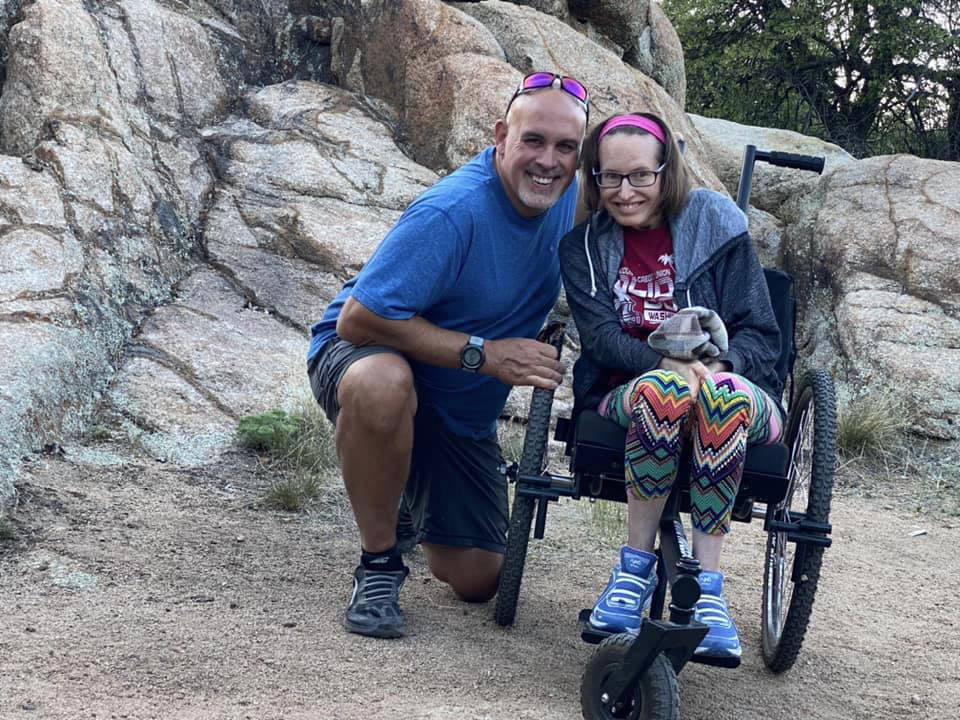 The best way to know if a mobility device is a good fit for you is to get in it and try it out, so we make that easy with the GRIT Guarantee. Our goal at GRIT is to provide the opportunity to amplify one's self, and we mean it! The GRIT Guarantee allows you to use the chair in your own environment, which is infinitely better than any other demo we could create.
We're here to help! Our customers are the focus at GRIT and we each work to improve the customer experience at every stage. We care about our customers and show it by resolving issues efficiently, anticipating needs, and listening to and applying customer feedback.
We stand by what we build. We've tested the crap out of the GRIT Freedom Chair and are confident it'll stand up to everything you throw at it. But unexpected things happen, and if they do, we're here to help and will do everything we can to make it right.
---
Questions about the GRIT Freedom Chair?
Fill out the short form below and we will contact you as soon as possible!