Becoming stronger
"I'm becoming stronger every day. I have never received better customer service from any company... Thank you GRIT, you have changed my life and made it so much better!!"

-Russ M.
Family time
"I got to watch my daughters sled and navigate the neighborhood... My wife and kids love the independence it gives me. Typically on snow days I would stay inside. Now we look forward to more adventures with the GRIT chair."

-Rob C.
A life changer
"This is everything. Hiking in places we have never been able to take Meadow! She got to see things that have been impossible for her....Getting a GRIT Freedom Chair has been a life changer for my daughter."

-Lindsey G.
My happy place
"My first time at the beach with my GRIT. So much fun to be in my happy place again!"

-Terri T.
"I'm more visible in my community..."

"It has opened up countless doors. I'm more visible in my community with this chair. I can actually talk to people and meet people and go out and do things. I'm able to traverse entirely by myself without help."
Tyler Rich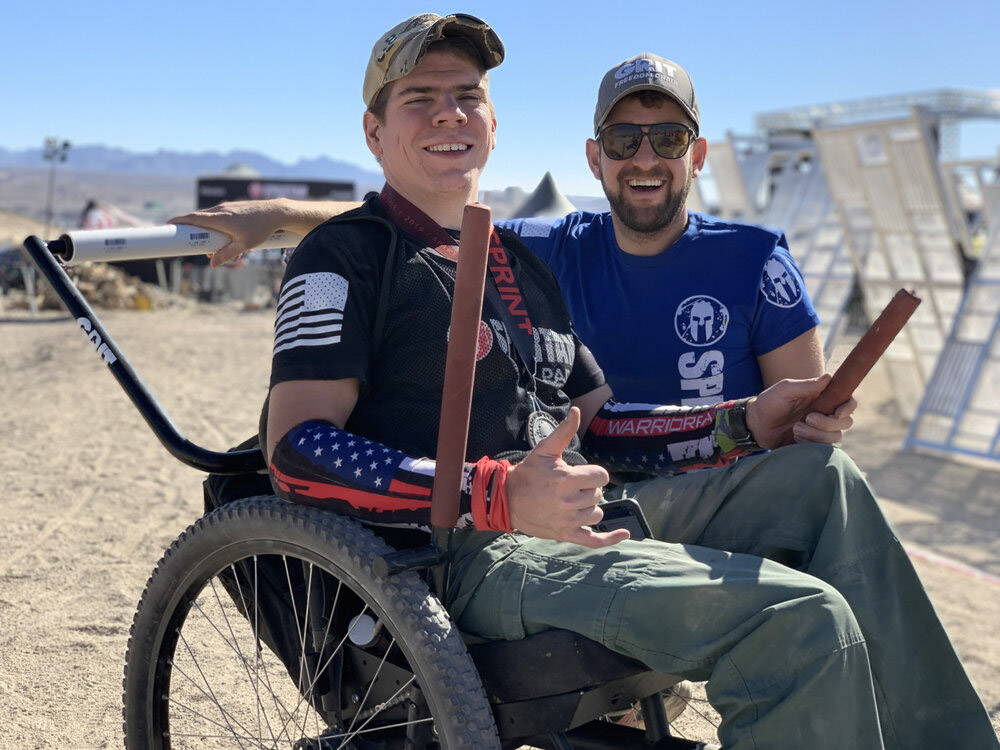 "Truly, this chair has changed my life. To be able to live an amazing trail life with Kennedy was worth every penny."
Vicki & Kennedy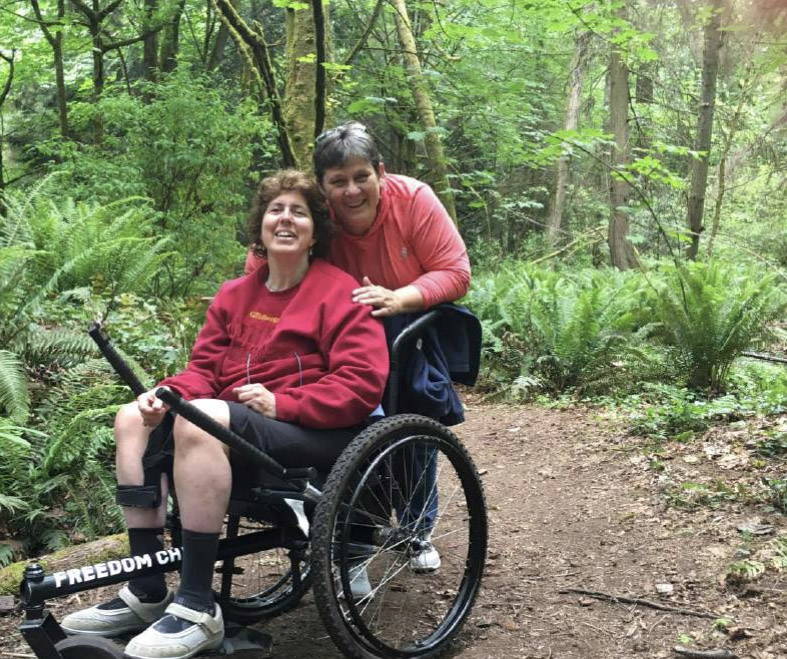 "A little boost of happiness..."

"I'm no longer stuck inside—it's a delight to take my GRIT Freedom Chair to the park and ride around outside. Every time I use my GRIT Freedom Chair I get a little boost of happiness from the exercise and from being outside. I can safely ride my chair on surfaces like dirt trails or tracks, grass, and other outdoor surfaces, which was really hard to manage in my traditional chair."
Helen Sabo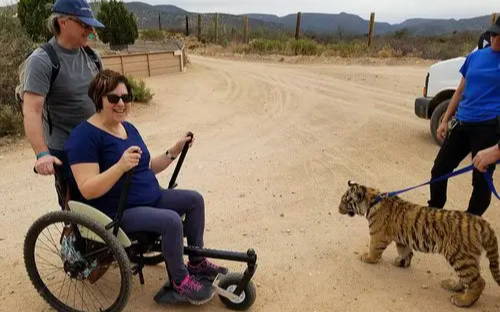 ---
Questions about the GRIT Freedom Chair?
Fill out the short form below and we will contact you as soon as possible!