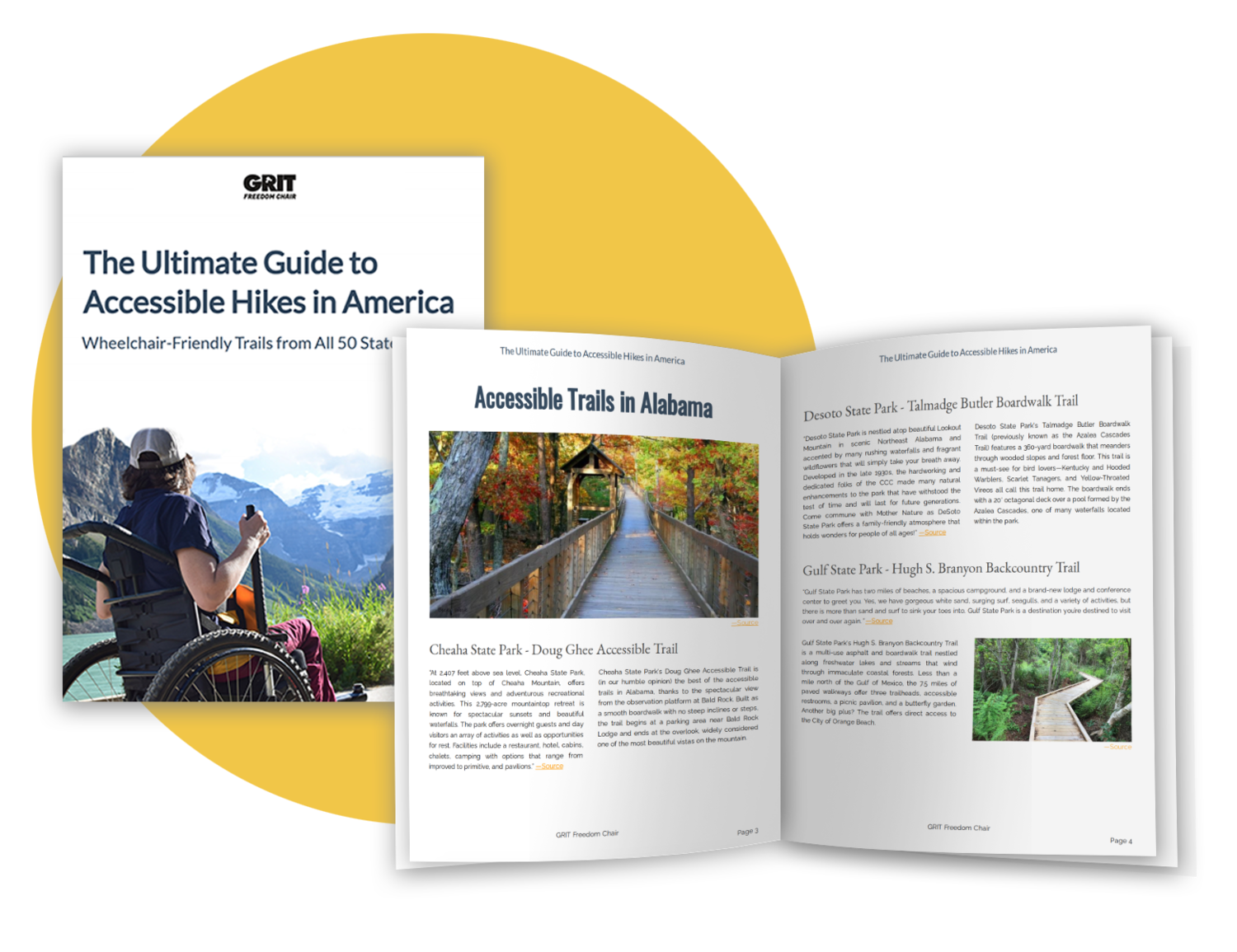 Our 30-day GRIT Guarantee lets you put the GRIT Freedom Chair through its paces in the environment most important to you: your own. First, buy a GRIT Freedom Chair. We'll ship it to you, and you'll save the box. Ride the GRIT Freedom Chair around your yard, take it to your local park, bring it to your supermarket. We're confident you'll love it, but if you don't, no hard feelings. We'll provide instructions for shipping it back in good condition in the original packaging for a full refund (note that returns of the GRIT Freedom Chair: Pro and GRIT Junior have a 15% restock fee, as they are custom-built for each rider). Shipping, taxes, customization or rush fees, duties/taxes/customs fees for international shipments, and orders for refurbished chairs are not refundable.
Trust us, you won't be the first person to buy before you try. Most of our customers have purchased the GRIT Freedom Chair without test riding and they tell us they can't imagine their lives without it. Our return rate is extremely low, our customers love their GRIT Freedom Chairs!
---
What does "good condition" mean?
We fully expect you to put your new GRIT Freedom Chair through its paces outdoors and we are very generous with what qualifies with for a full refund.
Dirt and grass on the chair: full refund.

Scratched paint: full refund.

Pet hair on the cushion: full refund.

Normal wear and tear (such as brake wear, chain stretch, etc.): full refund.
---
How do you initiate a return?
For questions about returns please contact info@gogrit.us or call us at 1-877-345-4748. Otherwise, please fill out our return form below to initiate the return process.
---
Ready to rebox and return your GRIT Freedom Chair?
Click here or the button below to see a PDF file with step-by-step instructions on how to rebox everything into its original packaging. Contact GRIT if you have any questions about how to safely and securely return items and make sure you receive the full refund.
---