The GRIT Guarantee comes with every GRIT Freedom Chair purchase. This program and promise allows you to use the GRIT Freedom Chair for a full 30 days. If the chair doesn't end up being a good fit for you, you can send it right back to GRIT and we'll issue you a refund. Here's how it works:
Why do we offer the GRIT Guarantee?
Hoping to demo the chair instead?

Our goal at GRIT is to help get people move beyond limits, and we mean it! The best way to know if a mobility device is a good fit for you is to get in it and try it out, so the GRIT Guarantee makes that easy. Even better than that, it allows you to use our all terrain wheelchair right in your own backyard, which is infinitely better than any other demo environment we could create.
When you imagine yourself riding in the GRIT Freedom Chair, where are you riding it? Are you cutting through grass at a nearby park? Wheeling over packed sand with a fishing pole in your backpack? Soaked in mud, rounding the final turn of your first Spartan Race? Is your friend or family member next to you, holding your ice cream cone? Whatever the adventure may be, we want you to actually go there.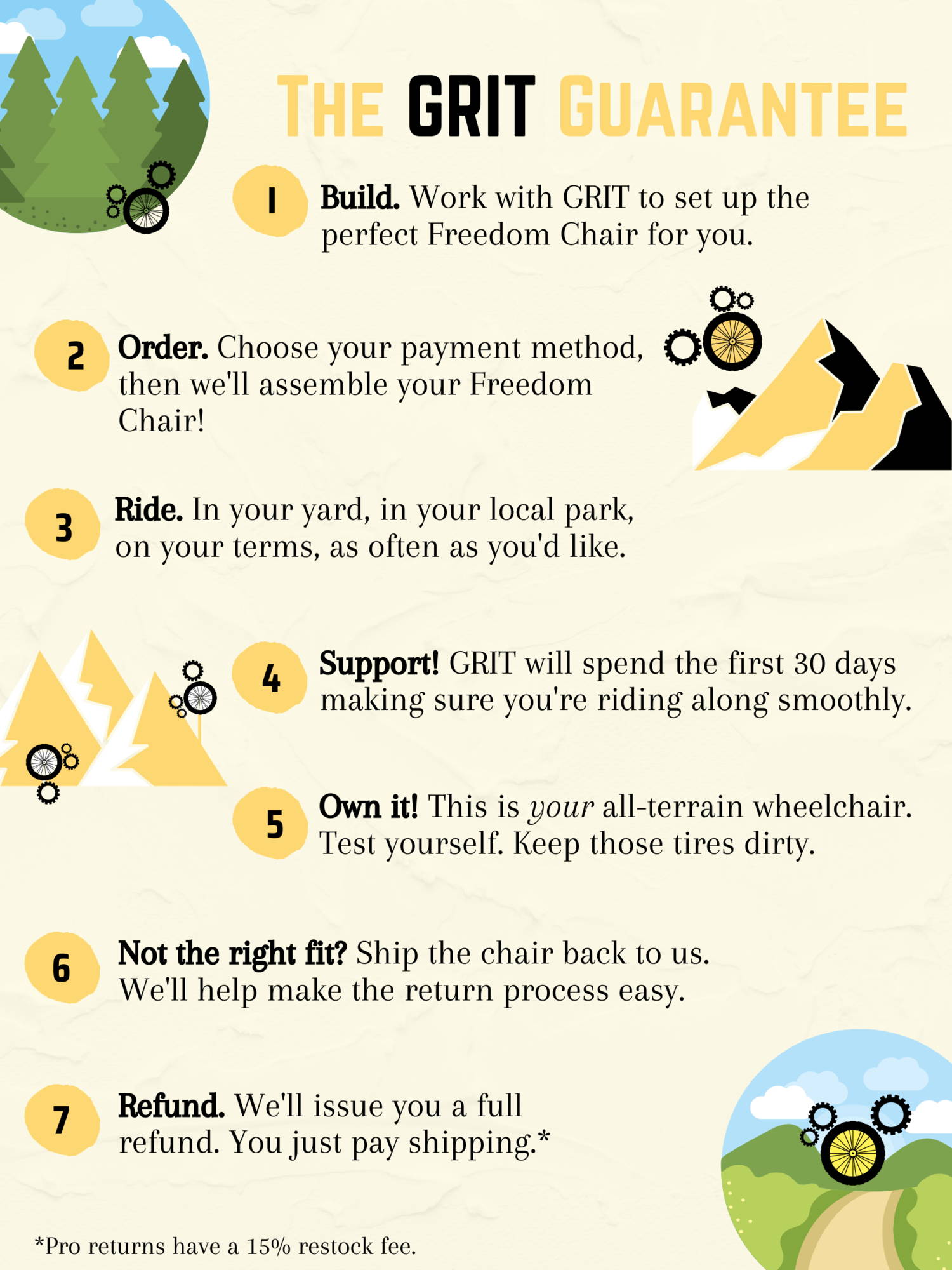 Demoing the chair at an expo or borrowing someone else's GRIT Freedom Chair leaves a lot to be desired. Here's why:
Timing. With the GRIT Guarantee, you don't have to wait for the GRIT team or another rider to be in your neighborhood. We build and ship our chairs quickly, so you can get in the chair ASAP.

Time in the chair. It doesn't take long to figure out how to use the GRIT Freedom Chair, but the more time you spend in it, the more fun you'll have. It's also a workout! Having 30 days to use the chair gives you plenty of time to get the full experience, rather than feeling pressured to make a big decision after a 10-minute event demo.

The right setup. If you borrow or test out someone else's chair, you're using the chair that works for that person. The size might not be right, the accessory buildout may not be right, and that individual may not have the information to help you figure out what works best for you. Not to mention, this is a big ask on a current GRIT Freedom Chair owner—they've got rides to conquer!

An honest experience. Expos and events usually happen on concrete floors or expo centers. Bo-oring! We want you to use your chair wherever you'd be using it in week four, five, six, and beyond—during these 30 days, take the chair into the dirt, into the snow, through the mud. Really. Test the chair and use it how you want. If you end up returning the chair and it is covered in mud, that's fine. That's what these chairs are designed for, and we wouldn't call ourselves "GRIT" if we were afraid of a little dirt. Neither dirt, mud, scratches, nor evidence of a solid series of adventures will affect your eligibility for a refund.
"[In my 30 days], I recommend taking the GRIT Freedom Chair to a park to ride, ride, ride. I would take it where you need to go on a regular basis. Try it out! That's the point, right? I love mine. I've had it for about 3 and 1/2 years."
—Sally G.
"Knowing there was a 30-day satisfaction guarantee was helpful in getting me over the purchase hump—but once I had the chair, I knew I would love it. Even more important than the guarantee is GRIT's long-term commitment to rider success. The team has been really proactive in making sure my chair works well for me."
—Julia B.

How much will this actually cost?

If during the 30-day period you decide the GRIT Freedom Chair isn't the best device for you, our team will help you re-box the chair and send it back to us. When the chair returns to GRIT HQ, we'll make sure everything made it back, and will then refund you. Refunds are in full for the returned items, less the price of shipping to and from GRIT. The only time we'll charge a restocking fee is for orders of the GRIT Freedom Chair: Pro and the GRIT Junior, because they are custom-built for each rider.
How hard is it to return the chair?
We do recommend you keep the original packaging for the first few weeks of owning the chair. Having the original packaging will make returning the chair pretty straightforward. After all, the GRIT Freedom Chair is designed to be easily assembled and disassembled!
Once you've committed to a return, we'll provide step-by-step instructions with pictures that'll help you get the chair back into its original packaging (actually, here are those instructions, if you want them). We'll also send out return straps and UPS labels so you can seal everything up, add the labels, and put the boxes on the road back to us. Don't have the original packaging? Call your local bike shop. Shipping a GRIT Freedom Chair is similar to shipping a bicycle, so bike shops are familiar with the process and will have the right supplies.
Don't want to make the trip to the UPS store? No problem. Let us know and we'll schedule a UPS driver to pick the boxes up from your front door. This usually costs about $10.
While we'll be bummed the chair didn't work out, you can always call or email and we'll help you get things packed up. We're easy to get ahold of. Call or email us and we'll talk you through any part of the process.
Can I talk to other people who have purchased?

For sure! There are thousands of GRIT Freedom Chair riders out there, and many of them are happy to connect. The best place to "ask the audience" is to visit Beyond the Pavement, a Facebook group dedicated for these kinds of questions. Click this link, come on down, and ask away.
Ready to chat?
Great! Our team is happy to discuss anything you need to move forward with confidence.
Contact us anytime at info@gogrit.us or by calling us at 877-345-4748.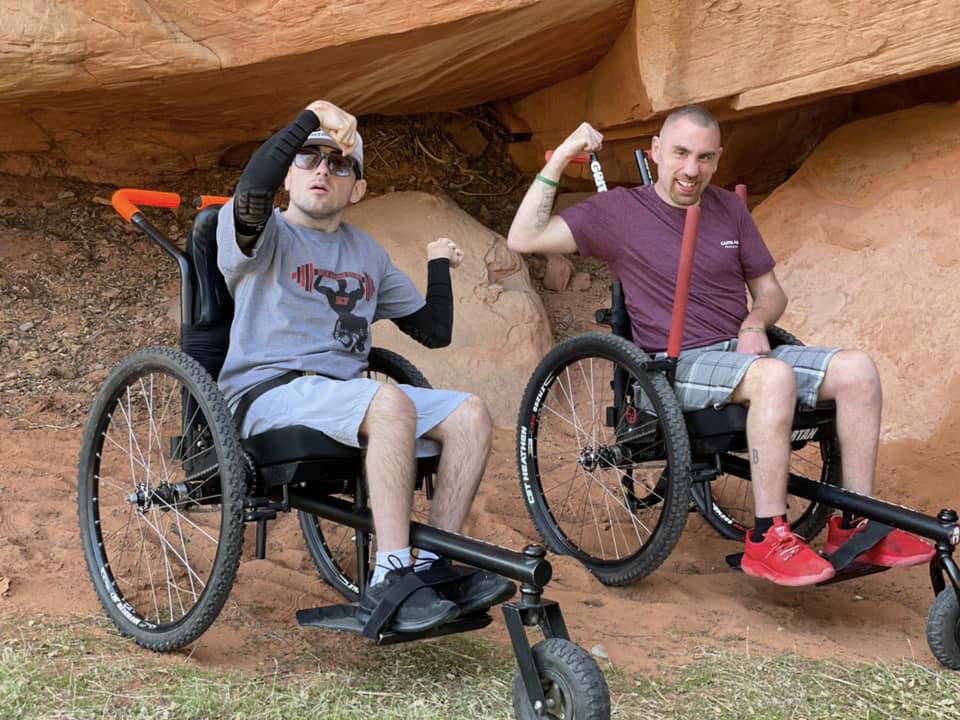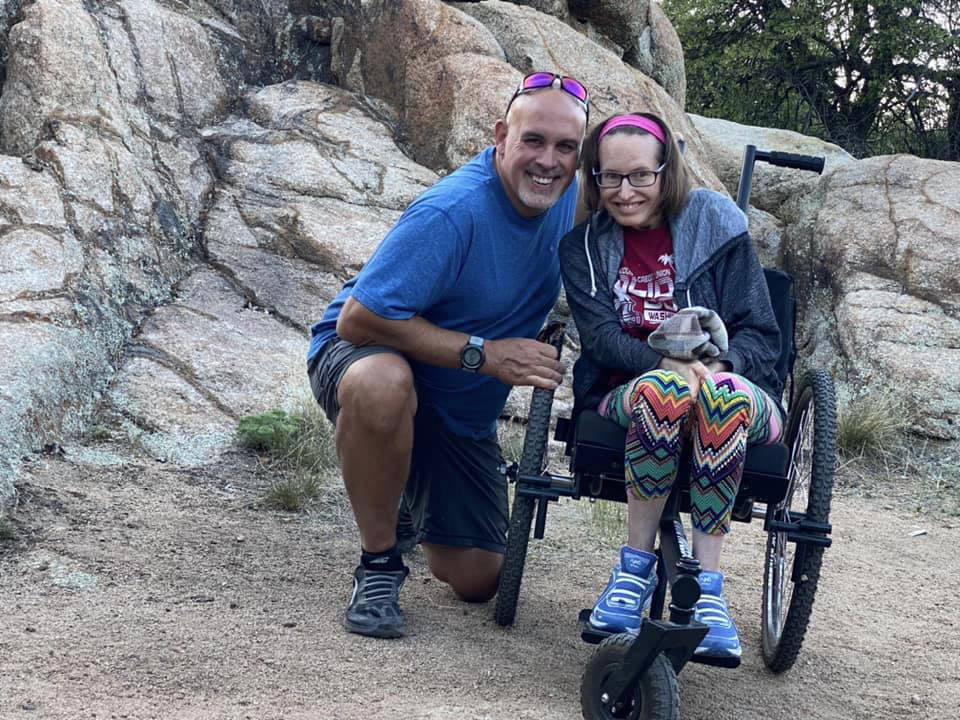 ---
Questions about the GRIT Freedom Chair?
Fill out the short form below and we will contact you as soon as possible!