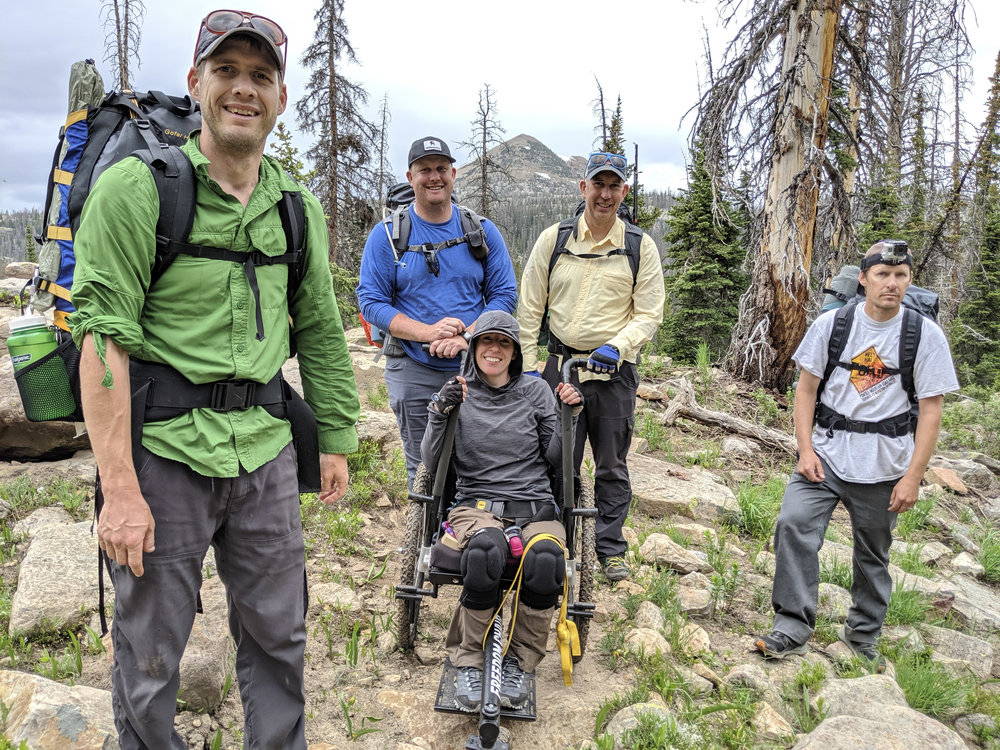 Get outdoors, put the city streets behind you, and enjoy the fresh air! Whether headed to a backyard trail, a state or national park, or some other wooded destination, you're going to need the right tool for the job. That means getting an adaptive wheelchair for hiking.
Riders around the country use the all-terrain GRIT Freedom Chair for wheelchair hiking. Here are some of the reasons why:
The levers make the chair easier to push, so you get the leverage you need to conquer obstacles.
The rugged, three-wheeled frame keeps you stable and in control.
The chair disassembles and fits in the trunk of a small car, making it easier than ever before to get to the trailhead!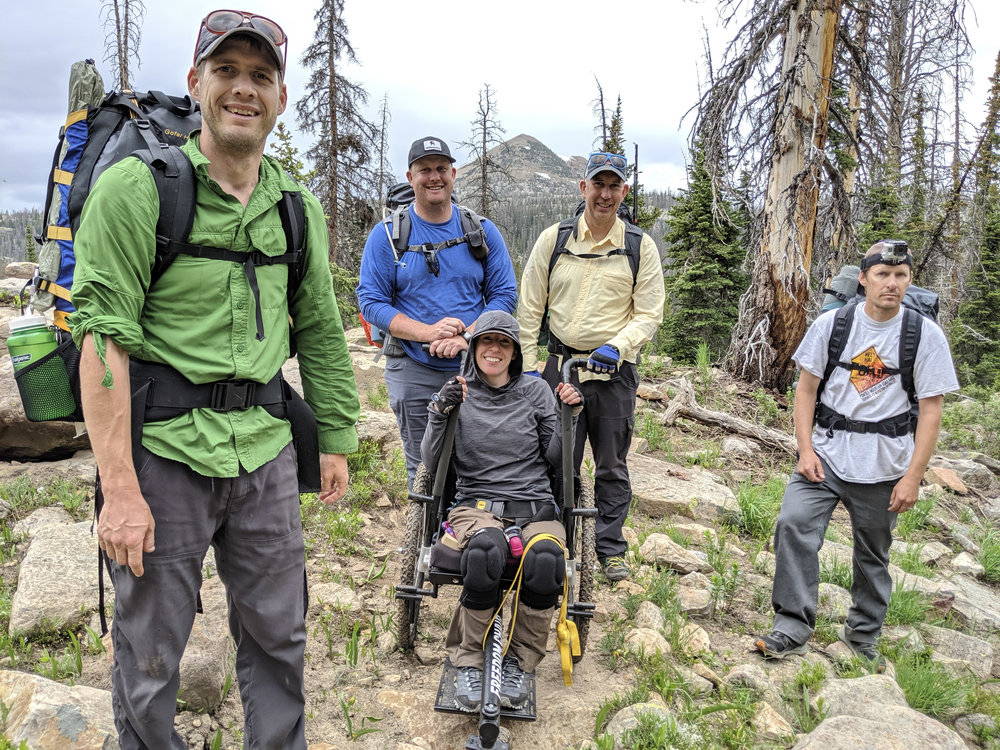 ---
The GRIT Freedom Chair is helping me develop upper body strength. It was a beautiful, warm, sunny day at Glacier Point (7,214' elevation).
—Shannon, at Glacier Point in Yosemite National Park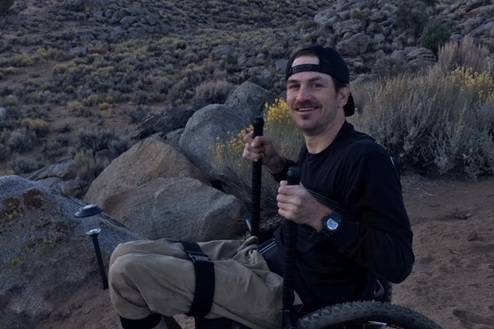 The engineering, off-road ability, and lever-drive system are awesome! There is a learning curve from my regular wheelchair, but each time it gets better.
—Chris, exploring his family's property
I think I told you that I had found a new favorite place in Capital Reef. Holy **** it is ridiculous!!! I had a blast there!
—David, at Capital Reef National Park
---
The GRIT Freedom Chair seems pretty sturdy and all, but is it really able to handle a hike? Is all-terrain just a buzz phrase or can this hiking wheelchair actually handle the gravel, the stones, the sand, the boulders, the sticks, and everything else that would eat up other wheelchairs?
You betcha! But don't just take our word for it—check out the below videos to see real riders, in real woods, on real trails, having a real good time. Ready hike a trail of your own? Fill out the form at the bottom of the page, select "Let's Talk," and we'll help you plan your next adventure.
---
Learn more about the GRIT Freedom Chair
Get all of your questions answered, fast!