Many people with spinal cord injuries use the GRIT Freedom Chair to move beyond, This offroad wheelchair is appropriate for riders with a wide range of injury levels. Some riders use it completely independently, while others may receive assistance. Meet a few GRIT riders with SCI below, and continue on to learn more about how those with a spinal cord injury use our all-terrain wheelchairs to get and stay active.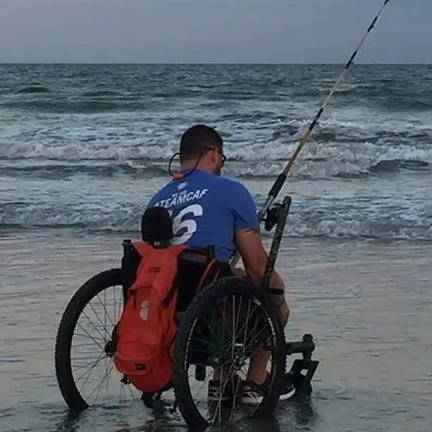 "Going out on the beach and riding by the water is a huge highlight since getting a GRIT Freedom Chair! It makes going camping so much easier."
—Jeremy, T4-T5 paraplegic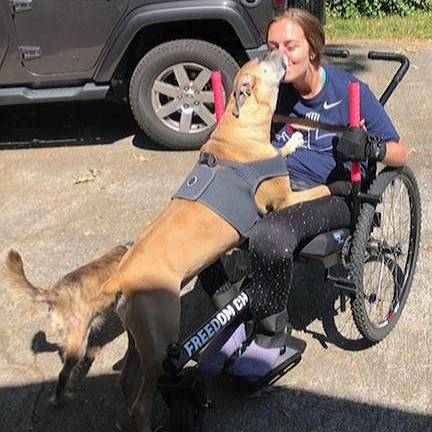 "The GRIT Freedom Chair has given us a plethora of opportunities to workout. We can now take trails that once weren't accessible."
—Maggie, C5/C6 quadriplegic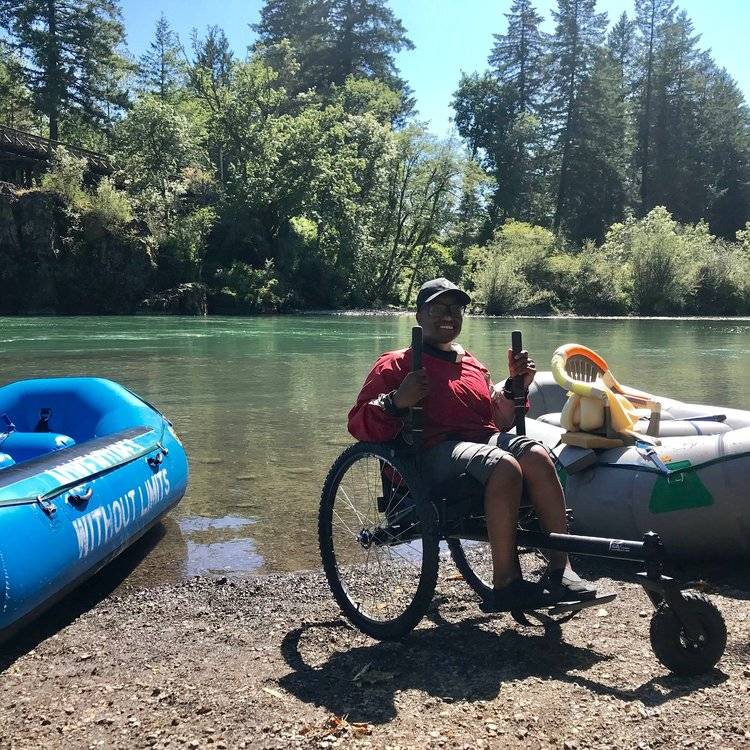 "Spent three days off the grid camping… getting around definitely would not have been easy for me without my GRIT Freedom Chair."
—Evita, T12 paraplegic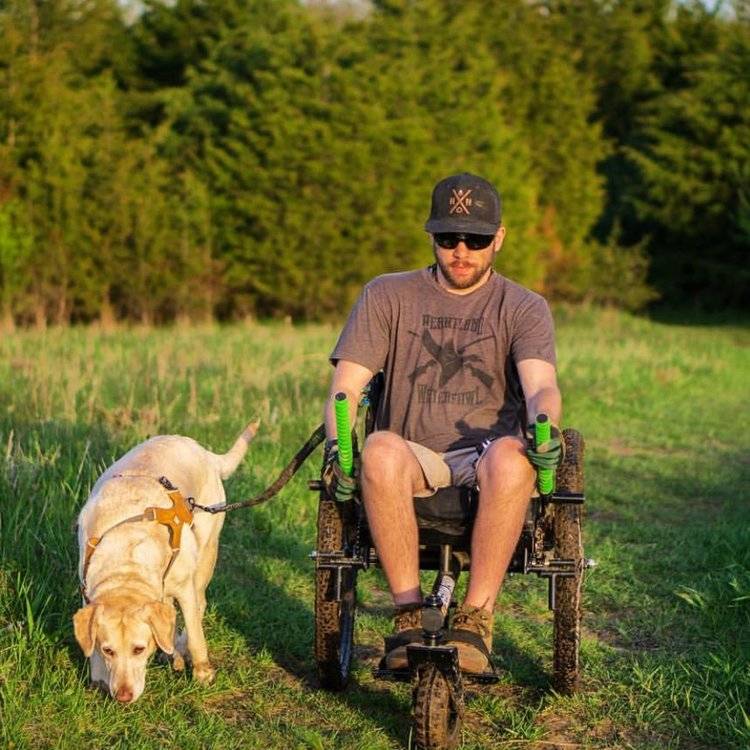 "We've been hiking everyday for the past couple of weeks, over a lot of hills and through more mud than I ever thought possible."
—Ty, C5 quadriplegic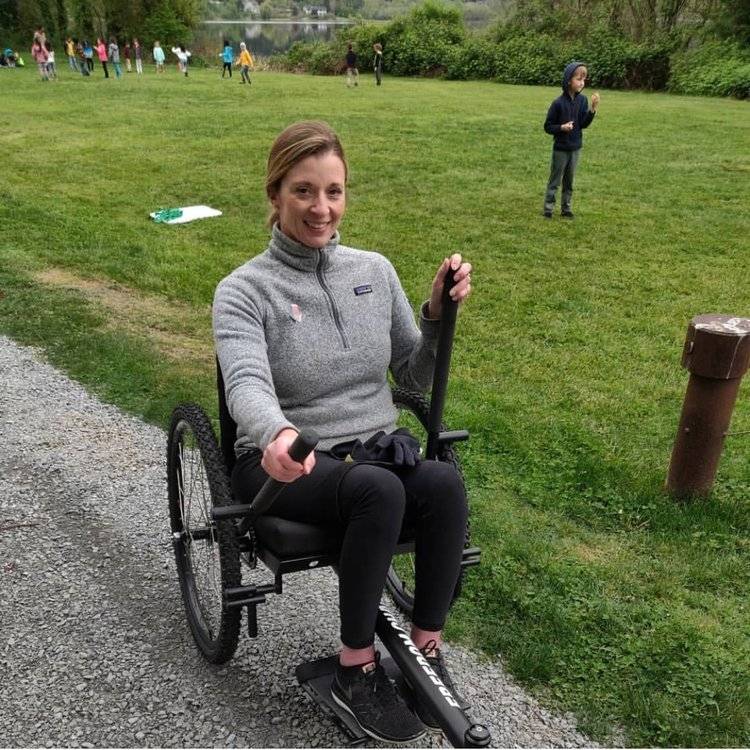 "Crushed it on the 1st grade field trip today… It was amazing to be a normal mom at school with my girl. Plus it was a killer cardio workout!"
- Beka, T6 paraplegic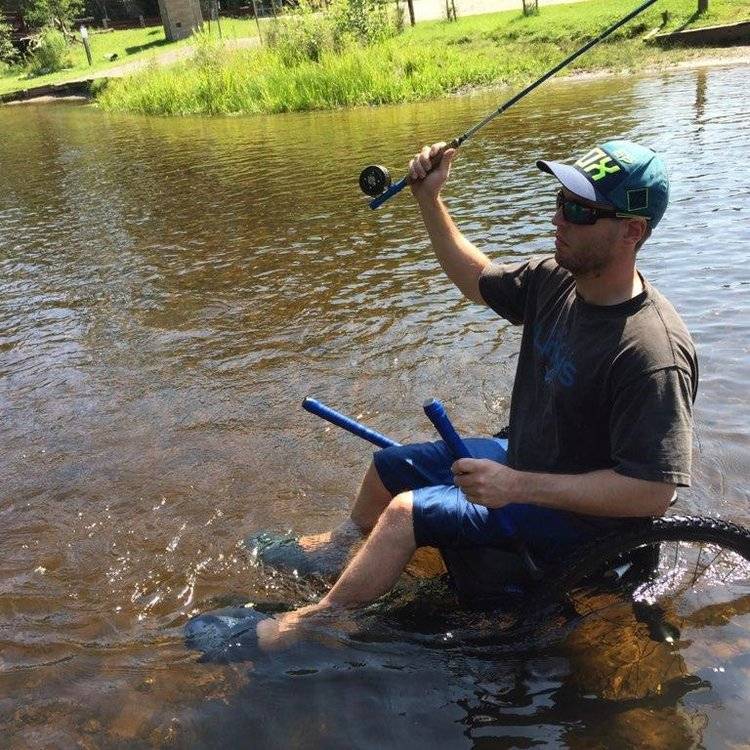 "Pleasantly surprised that I was able to move around the river with the GRIT Freedom Chair, which allowed me to experience one of my favorite outdoor activities again - fly fishing."
—Mark, T7 paraplegic
---
Benefits of the GRIT Freedom Chair for Riders with SCI


Reduced shoulder strain
The GRIT Freedom Chair's lever drive uses an ergonomic motion that engages large muscle groups in the chest and shoulders. This can help prevent the shoulder and arm injuries that plague regular wheelchair users.

Fun to Ride
The easy-to-push lever drive takes the physical stress out of pushing yourself around, allowing you to focus on enjoying your environment and the friends and family you're exploring it with. Enjoy the outdoors again!
How do I transfer into the chair?

Everybody has different transfer styles and preferences, but thousands of riders around the world have been able to transfer into and out of the GRIT Freedom Chair. It may take some practice, but it's doable!
There are numerous handholds around the seat (including the levers, the wheels, the front of the seat, and the frame) that are all designed to support your weight and facilitate your transfer. The parking brakes hold the chair securely in place until you're ready to start rolling.
Ty, a C5 quadriplegic, shows how he transfers:
How are the levers on my shoulders?
The GRIT Freedom Chair's lever drive is more ergonomic than regular wheelchair push rims. Pushing the levers engages large muscle groups, and the lever drive makes the chair easier to push than regular wheelchair wheels. For these reasons, the levers are much easier on your shoulders than typical wheelchairs.
Which model is right for me?
The right model will depend on your interests and level of ability. We offer multiple models of our all terrain wheelchairs, and we're here to help you figure out the best option. While the 3.0 remains our most popular, some opt for other models because of their personal needs, preferences, and adventure goals. Click here to view all models.
---
Questions about the GRIT Freedom Chair?
Fill out the short form below and we will contact you as soon as possible!