Whether your sights are set on the ski mountains, a backwoods trail, a wintry vacation destination, or a heart-healthy workout in the middle of a snowstorm, the GRIT Freedom Chair can help get you there. Here are a few reasons why:
Snow-ready design. The mountain bike wheels and front tire are larger than standard wheelchair wheels, so you won't sink as low into the powder. This all-terrain wheelchair also offers wider wheels that make traversing the snow even easier.



Patented lever-drive system. The ergonomic lever drive makes the chair outright easier to propel than other wheelchairs. This is especially important when powering over chunks of ice, mud, and uneven terrain.



Designed with adventure in mind. Our riders have used this outdoor wheelchair to conquer wintry destinations like Lake Tahoe, Iceland, Canada, New England, and elsewhere. Go ahead— get your scarf out and put this chair to work.



Easy to transport. The chair disassembles and fits in the trunk of a small car, so drive it up to the trailhead and start hunting out the fluffy stuff!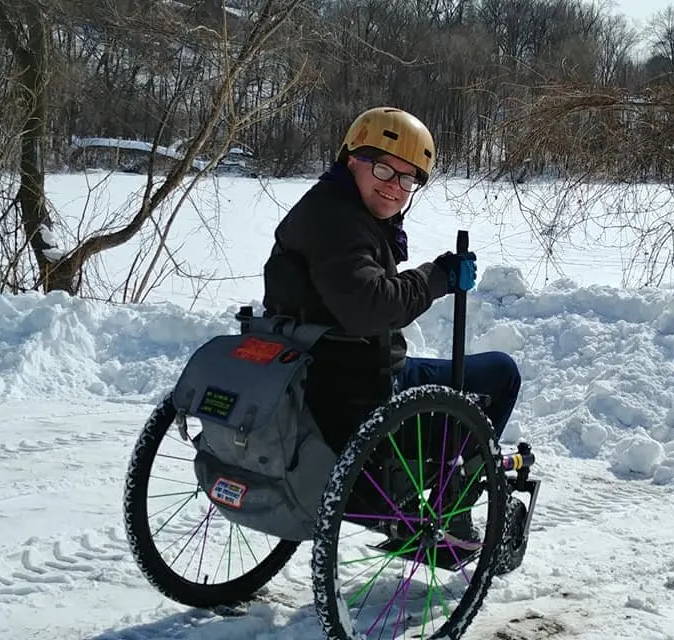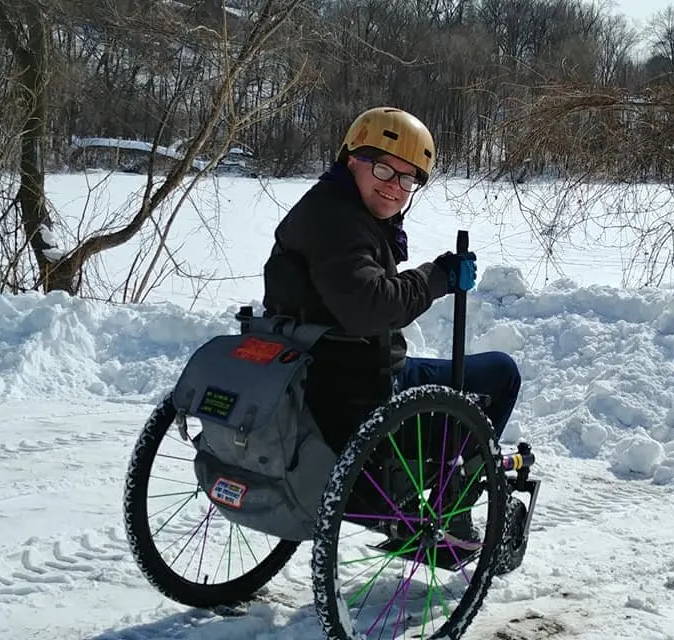 ---
What GRIT Riders Are Saying
"It was the first time I've been able to try the GRIT Freedom Chair in these particular types of winter conditions, and I was so impressed. The amount of control and stability I had (compared to my ultralight trying to navigate lesser conditions) was beyond what I could have hoped for. I will say that in the thick, loose snow it's effort, but definitely less effort than working through sand!"

—Nerissa, Utah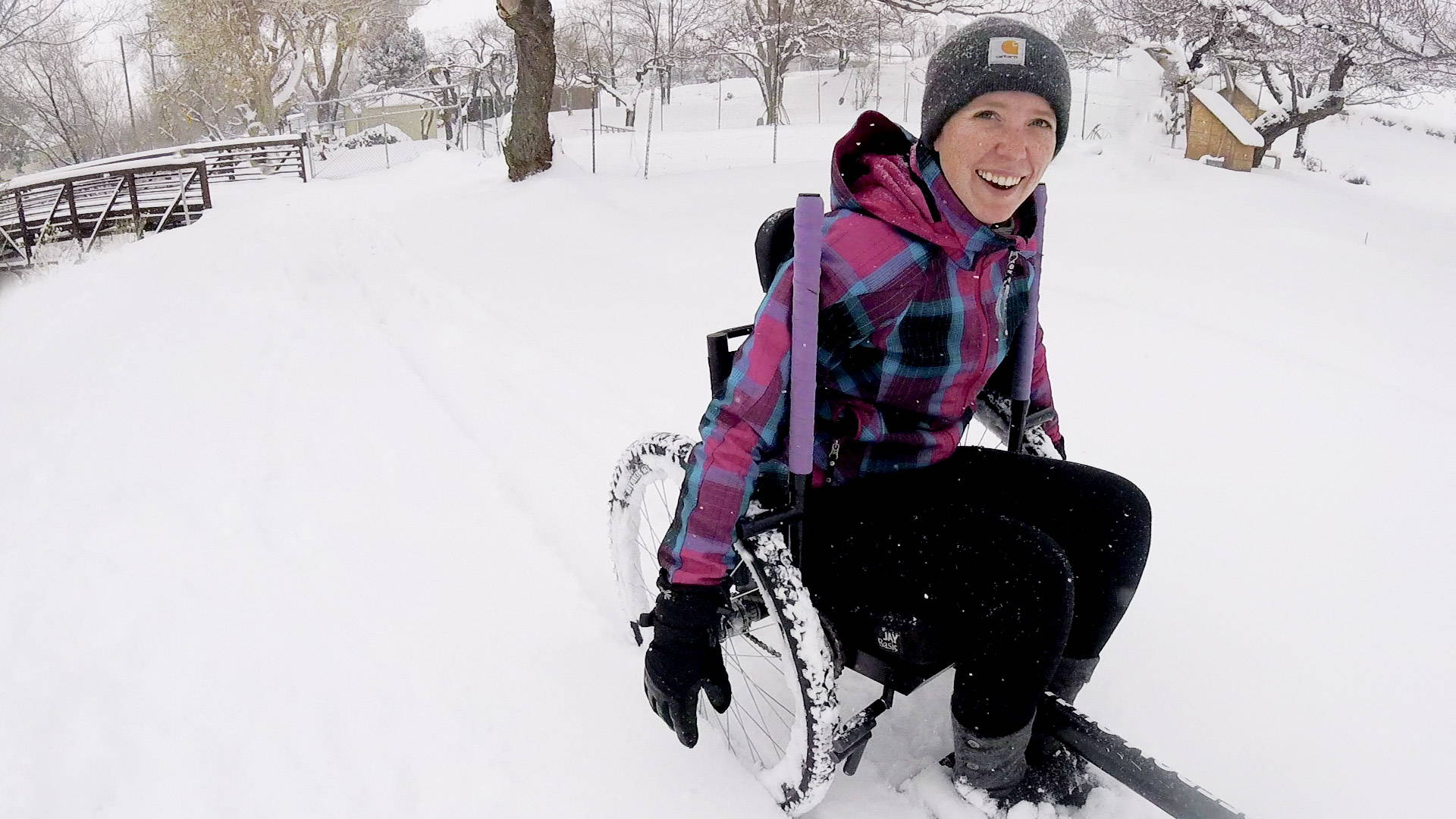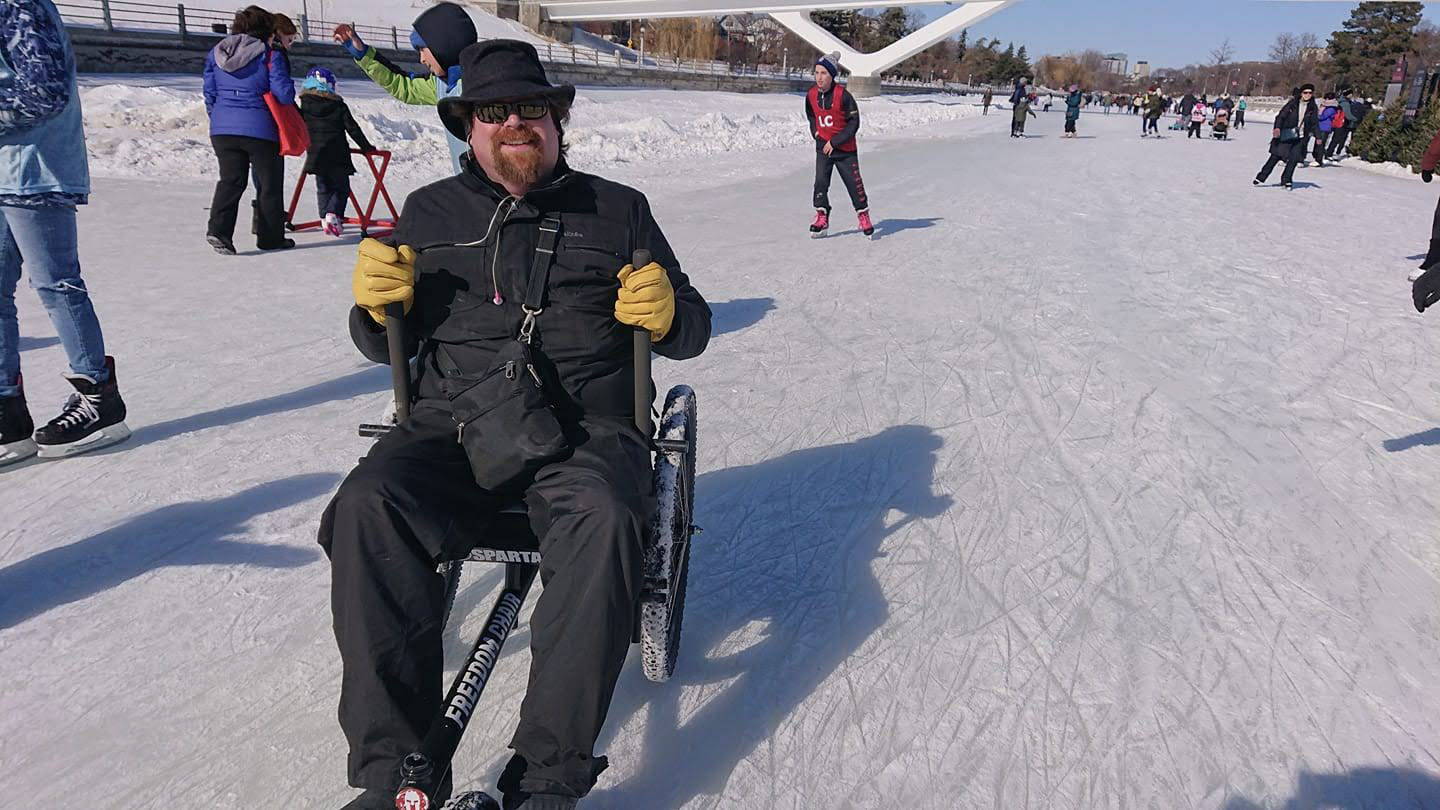 "This weekend, I thought I was able, at most, to rest. I ended up gritting 3 km on ice, traveled to and from Ottawa (4 hours drive each way, my seriously significant other did the driving) and took my daughter to her ski lesson. None of this was possible without my GRIT Freedom Chair. Life is awesome again."

- Amos G.,Ottawa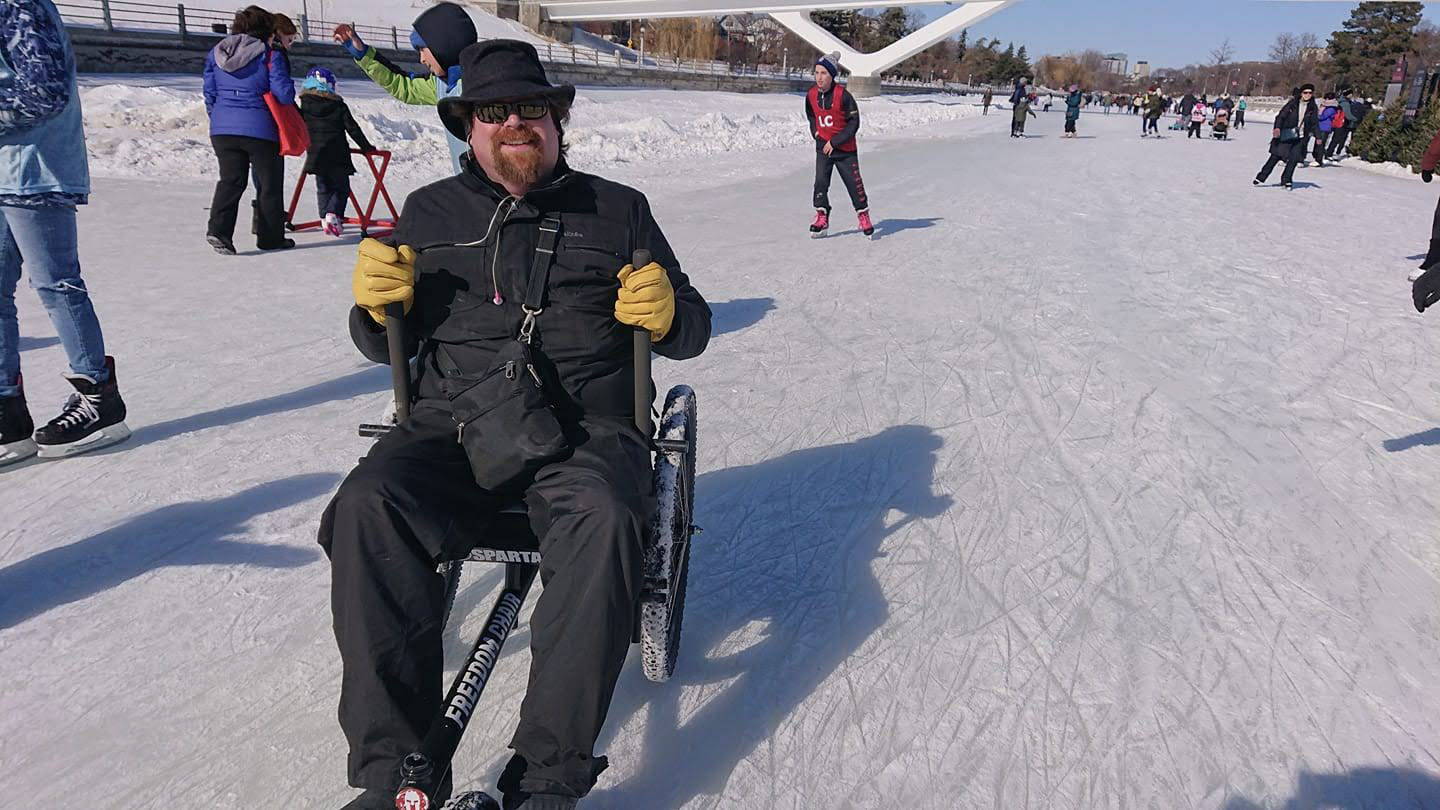 "I had to make my way through the 2 inches that fell since the last time the plow went through. But I did my one mile. Not sure if I am determined or just crazy. Probably both. It was lovely though, and the hush of the falling snow was magical.
It was fun, and snow is definitely easier than sand! And the sliding around a bit just adds to the fun right?!"

—Kristen, New Hampshire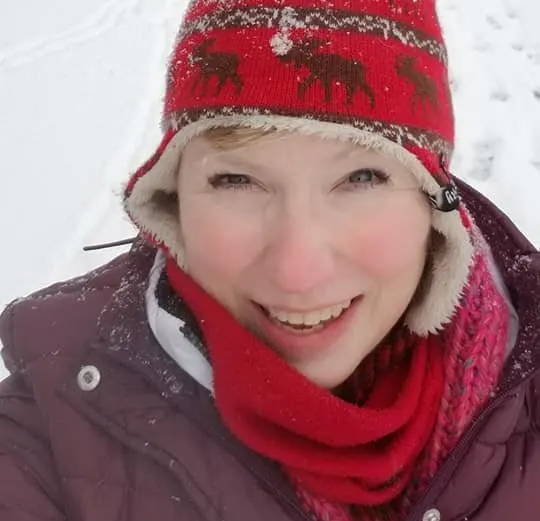 ---
See the GRIT Freedom Chair in Action
---
Questions about the GRIT Freedom Chair?
Fill out the short form below and we will contact you as soon as possible!